« Back to Events
This event has passed.
Event:

DARK HORSE

Date:

Thursday, March 16, 2017

Time:

7:00 PM

Cost:

Free
Venue:

Address:
Google Map

159 E. Center St.

,

Moab, UT

,

84532
Directed by Louise Osmond
85 min | 2015 | UK | Rated PG
Set in a former mining village in Wales, Dark Horse is the inspirational true story of a group of friends who decide to take on the elite 'sport of kings' and breed themselves a racehorse. Raised on a slagheap allotment, their foal grows into an unlikely champion, beating the finest thoroughbreds in the land, before suffering a near fatal accident. Nursed back to health by the love of his owners – for whom he's become a source of inspiration and hope – he makes a remarkable recovery, returning to the track for a heart-stopping comeback.
Winner: Audience Award World Cinema Documentary–2015 Sundance Film Festival; Winner: Best Documentary–2015 British Independent Film Awards
Moab screenings presented in partnership with

Utah Film Circuit screenings are made possible by the support of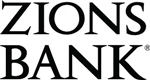 iCal Import
+ Google Calendar