« Back to Events
This event has passed.
Event:

LOVING

Date:

Monday, June 12, 2017

Time:

7:00 PM

Cost:

Free
Venue:

Address:
Google Map

210 E. 400 S.

,

Salt Lake City, UT

,

84111
Directed by Jeff Nichols
123 min | 2016 | USA/UK | Rated PG-13
Cast: Ruth Negga, Joel Edgerton, Will Dalton
Post-film discussion with Ruth-Arlene Howe, Retired Law Professor of Boston College, and John White, moderated by LaShawn Williams, Social Work Professor of UVU.
Nominated for the Academy Award for Best Actress in a Leading Role (Ruth Negga). From acclaimed writer/director Jeff Nichols, Loving celebrates the real-life courage and commitment of an interracial couple, Richard and Mildred Loving (Joel Edgerton and Ruth Negga), who married and then spent the next nine years fighting for the right to live as a family in their hometown. Their civil rights case, Loving v. Virginia, went all the way to the Supreme Court, which in 1967 reaffirmed the very foundation of the right to marry – and their love story has become an inspiration to couples ever since.
Nominated: Best Performance by an Actress in a Leading Role–2017 Academy Awards; Official Selection: 2016 Cannes Film Festival
Presented in partnership with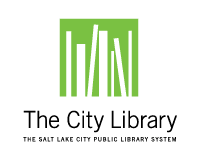 iCal Import
+ Google Calendar