« Back to Events
This event has passed.
Event:

THE DESTRUCTION OF MEMORY

Date:

Wednesday, May 17, 2017

Time:

7:00 PM

Cost:

Free
Venue:

Address:
Google Map

410 Campus Center Dr.

,

Salt Lake City, UT

,

84112
-Utah Premiere-

Directed by Tim Slade
85 min | 2015 | USA/Bosnia and Herzegovina/France/Germany/Iraq/Mal | Not Rated
Presented in English
*Post-film Skype Q+A with director Tim Slade moderated by Luke Kelly, Curator of Antiquities, UMFA
Over the past century, cultural destruction has wrought catastrophic results across the globe. This war against culture is not over – it's been steadily increasing. In Syria and Iraq, the 'cradle of civilization', millennia of culture are being destroyed. The push to protect, salvage and rebuild has moved in step with the destruction. Legislation and policy have played a role, but heroic individuals have fought back, risking and losing their lives to protect not just other human beings, but our cultural identity – to save the record of who we are.
Based on the book of the same name by Robert Bevan, The Destruction of Memory tells the whole story – looking not just at the ongoing actions of Daesh (ISIS) and at other contemporary situations, but revealing the decisions of the past that allowed the issue to remain hidden in the shadows for so many years. Interviewees in the film include the Director-General of UNESCO, the Prosecutor of the International Criminal Court, as well as diverse and distinguished international experts, whose voices combine to address this urgent issue.
"Beautiful and important; needs to be widely seen." —Karima Bennoune, United Nations
"Highly Recommended! Looks at cultural destruction throughout the 20th-century; beautiful and powerful." —Laurie Frey, The Heritagist
Presented in partnership with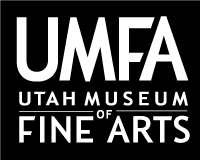 iCal Import
+ Google Calendar