« Back to Events
This event has passed.
Event:

UNFINISHED SPACES

Date:

Tuesday, November 20, 2012

Time:

7:00 PM

Cost:

FREE
Venue:

Address:
Google Map

210 E. 400 S.

,

Salt Lake City

,

84111
Directed by Alysa Nahmias, Benjamin Murray
86 min. | 2011 | USA
In 1961 Fidel Castro commissioned three visionary architects to construct Cuba's National Arts School in an ambitious cultural project. As the structure neared completion, dancers, musicians and artists flocked to the new school. Soon revolution overwhelmed Cuba and the project was deemed counter-revolutionary. Decades later, the school remains unfinished. Castro has invited the now 80-year-old architects back to complete their unrealized dream. Unfinished Spaces reflects the arc of the Cuban experience over the past 60 years and tracks the struggle and passion of three revolutionary artists.
**Join us for a post-film discussion about the art of living in Cuba – where art, music, food, literature and design converge to form cultural expressions of passion and emotion.
The panel includes
Professor Jeff Nichols from Westminster College who specializes in Latin American History and has organized a study abroad trip to Cuba
Assistant Professor, Languages and Literature Gema Guevara – University of Utah and a native of Cuba
Adalberto Diaz Labrada – native of Cuba and a pastry instructor at UVU Culinary Arts Institute
Official Selection: 2011 Los Angeles Film Festival; Winner: Jury Prize – 2011 Semana International Film Festival, Spain; Winner: "Jameson FIND Your Audience" Award – 2012 Independent Spirit Awards; Official Selection: 2012 Miami international Film Festival
Sponsored by:


The MUSE Project, University of Utah, and VCBO Architecture
Presented in partnership with: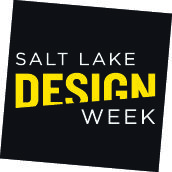 American Institute of Architects of Utah, American Institute of Architects of Utah's Young Architects Forum, American Planning Association of Utah, University of Utah's College of Architecture and Planning, Utah Center for Architecture, and the Utah Heritage Foundation
iCal Import
+ Google Calendar