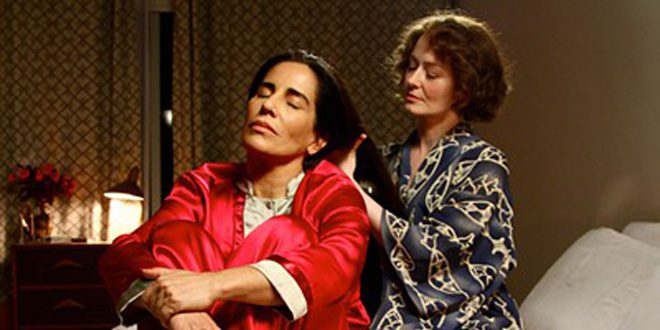 April 17, 2014
Directed by Bruno Barreto
118 min/Brazil/2013 
Frustrated poet Elizabeth Bishop travels to Brazil and encounters the beguiling architect Lota de Macedo Soares. Initial hostilities make way for a complicated yet long-lasting love affair that dramatically alters Bishop's relationship to the world around her. Anchored by magnificent lead performances from Miranda Otto and Glória Pires, Reaching for the Moon is an intimate snapshot of the search for inspiration, wherever and however you find it.
Winner: Audience Award for Best Feature – 2013 Outfest; 2013 Frameline; 2013 Inside Out Toronto LGBT Film Festival; Winner 10 other awards
May 15, 2014
Directed by Allison Berg and Frank Keraudren
101 min | USA | 2013
John Wojtowicz took pride in being a pervert. Coming of age in the 1960s, his libido was excessive even by the libertine standards of the era, with multiple wives and lovers, both men and women. In August 1972, he attempted to rob a Brooklyn bank to finance his lover's sex-reassignment surgery. The act resulted in a fourteen-hour hostage situation that was broadcast on TV. Three years later Al Pacino portrayed his crime in Dog Day Afternoon. Drawing upon extraordinary archival footage, The Dog shuffles between the 1970s and the 2000s. We gain a historic perspective on New York's gay liberation movement, in which Wojtowicz played an active role. In later footage, he remains a subversive force, backed by the unconditional love of his mother Terry, whose wit and charm infuse the film. How and why the bank robbery took place is recounted in gripping detail by Wojtowicz and various eyewitnesses.
Official Selection: 2013 Toronto International Film Festival, 2014 Berlin International Film Festival, 51st New York Film Festival
iCal Import