December 20, 2016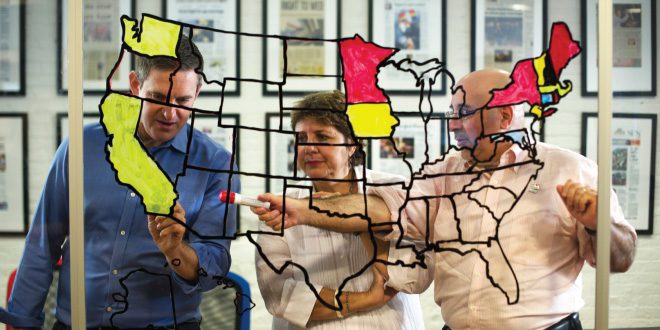 Directed by Eddie Rosenstein
86 min | 2016 | USA | Not Rated
*Post-film Q&A with director Eddie Rosenstein
Over the last four decades, same-sex marriage has gone from a 'preposterous notion' to one of the most successful civil rights campaigns in the world. The Freedom to Marry is a "War Room" style feature documentary about the same-sex marriage movement, from the final frenetic months of the legal and grassroots campaign.
One of the most surprising things about the same-sex marriage movement is that, actually, it was carefully planned and orchestrated over decades. The Freedom to Marry goes behind-the-scenes to reveal the inner workings and key players of this historic civil rights battle. This is a riveting ride alongside Evan Wolfson, the man known as the architect of the movement, civil rights attorney Mary Bonauto, and their key colleagues as they wage their climactic battle before the United States Supreme Court, providing a fresh perspective on the movement's history along the way. This is a primer for social change and an inspirational tale of how people can actually make a difference.
Screening is presented to celebrate the 3-year anniversary of the ruling that made same-sex marriage legal in Utah.
Official Selection: 2016 Frameline 40–San Francisco International LGBTQ Film Festival
iCal Import