June 9, 2013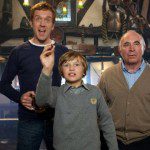 Directed by Ellen Perry
105 min | 2011 | UK/Turkey
Recommended Ages: 9 and up
Eleven-year-old Will Brennan is Liverpool FC's biggest fan. At his boys' school in England, Will's love and knowledge of The Beautiful Game even outshines his football-obsessed mates. But life is turned upside down when his long-absent father, Gareth, reappears with tickets to the 2005 Champions League Final in Istanbul.
But before the two can start anew, Gareth dies suddenly, impossibly — this time leaving Will forever. Searching for a sliver of meaning in a world that seems to have abandoned him, Will runs away to Turkey to honour his father's memory and to be with his beloved Liverpool F.C.
En route, and needing help, Will befriends Alek, a former Bosnian football star who abandoned the game after a tragic event during his country's civil war. Despite his initial reluctance, Alek finds himself inspired by Will's heroic journey and agrees to take him to Istanbul. And thus this unlikely pair of underdogs takes to the road, battling fate and fortune in a desperate bid to prove to themselves that it's never too late to dream.




July 17, 2013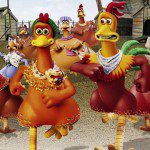 Directed by Nick Park and Peter Lord
Rated G | 84 min. | 2000 | U.S.A.
From the Academy Award-winning team behind the popular "Wallace and Gromit" shorts comes a feature-length animated adventure set at Tweedy's chicken farm, where any chicken who doesn't make her egg quota can meet a "fowl" fate. The action turns on the characters of Rocky (an American rooster) and Ginger (a British chicken) who, along with their fellow flock, are determined to break out from the sinister farm before they can be fried, filleted or fricasseed.

iCal Import