« Back to Events
Name:

Star Hall

Address:


159 E. Center St.

,

Moab, UT

,

84532
Upcoming Events At This Venue
September 21, 2017
Directed by David Byars
81 min | 2017 | USA | Not Rated
Post-film Skype Q&A with director David Byars.

In January 2016, armed protestors in Oregon occupied the Malheur National Wildlife Refuge to call attention to what they felt was an intrusion by the federal government into their right to make a living. In a larger sense, the "patriot community" introduced itself as disgruntled American citizens with grounds for airing their grievances against a federal government that didn't have their best interests at heart. The federal government begged to differ. (more…)
October 19, 2017
Directed by Raoul Peck
93 min | 2016 | USA | Rated PG-13
At the time of Baldwin's death in 1987, he left behind only thirty completed pages of his manuscript.
Now, in his incendiary new documentary, master filmmaker Raoul Peck envisions the book James Baldwin never finished. The result is a radical, up-to-the-minute examination of race in America, using Baldwin's original words and flood of rich archival material. I Am Not Your Negro is a journey into black history that connects the past of the Civil Rights movement to the present of #BlackLivesMatter. It is a film that questions black representation in Hollywood and beyond. And, ultimately, by confronting the deeper connections between the lives and assassination of these three leaders, Baldwin and Peck have produced a work that challenges the very definition of what America stands for.
Nominated: Best Documentary Feature–2017 Academy Awards; Winner: Best Documentary–2017 Los Angeles Film Critics Association; Audience Award–2016 Toronto Film Festival
Moab screenings presented with support of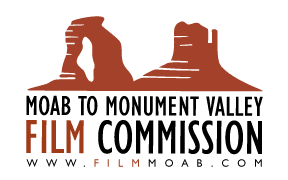 Utah Film Circuit screenings are made possible by the support of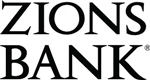 November 16, 2017
Directed by Michael Showalter
84 min | 2017 | USA | Rated R
Cast: Kumail Nanjiani, Zoe Kazan, Holly Hunter, Ray Romano
Based on the real-life courtship between Kumail Nanjiani and Emily V. Gordon, The Big Sick tells the story of Pakistan-born aspiring comedian Kumail (Nanjiani), who connects with grad student Emily (Kazan) after one of his standup sets. However, what they thought would be just a one-night stand blossoms into the real thing, which complicates the life that is expected of Kumail by his traditional Muslim parents. (more…)