« Back to Events
Event:

DIGGING THROUGH THE DARKNESS: The 5 Browns Story

Date:

Wednesday, June 6, 2018

Time:

7:00 PM

Cost:

Free
Venue:

Address:
Google Map

138 W. Broadway

,

Salt Lake City, UT

,

84101
FREE TICKETS REQUIRED FOR THIS SCREENING
In order to best accommodate the foreseeable popularity of the Digging Through The Darkness: The 5 Browns Story screening on June 6th, a ticket will be required to attend the screening.
Update as of 05.21.2018: Tickets are no longer available for this screening. However, there will be an onsite waitlist that will open at 6:00 PM for queuing. Admission will be on a first-come, first-served basis, depending on seat availability.
Ticketholders: Tickets can be printed at home or picked up in advance or day-of the screening (depending on availability) from any ArtTix Box Office including the Rose Wagner Performing Arts Center. Limit is 2 tickets per person. Must arrive at the screening no later than 10 minutes prior to the screening.
---
Directed by Ben Niles
100 min | 2016 | USA | Not Rated
Post film Q&A with director Ben Niles and the 5 Browns, moderated by KUER RadioWest host Doug Fabrizio.

Independently produced by the award-winning filmmaker, Ben Niles (Note by Note, Some Kind of Spark), Digging Through the Darkness takes an intimate look at The 5 Browns, a group of sibling pianists with a meteoric rise to stardom only to be devastated years later by the tragic realization that all three sisters had been sexually abused by their father.
Told intimately using archival family video, interviews, rehearsals, performances, and verité footage, Niles weaves together the remarkable story of musical determination and passion mirrored by profound bravery and survival—both personally and professionally—as The 5 Browns come to terms with their broken family and work to find solace and healing in their own individual ways.
Official Selection: 2018 Montclair Film Festival
---
Through The Lens screenings are presented in partnership with: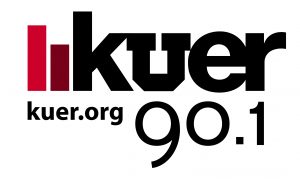 iCal Import
+ Google Calendar