« Back to Events
This event has passed.
Event:

A BETTER MAN

Date:

Tuesday, October 15, 2019

Time:

7:00 PM

Cost:

Free
Venue:

The City Library

Address:
Google Map

210 E 400 S

,

Salt Lake City, UT

,

84111
Directed by Attiya Khan & Lawrence Jackman
79 min | 2017 | Canada | Not Rated


Presented with Open Captions
Post-film discussion with Utah Domestic Violence Coalition's Executive Director Jennifer Oxborrow, YWCA Utah Shelter Director Amy Fladmo, and Utah Representative Angela Romero.
From Executive Producer Sarah Polley, A Better Man follows a series of intimate conversations between a woman and her former boyfriend when she confronts him about their history of domestic abuse. More than 20 years have passed when filmmaker Attiya Khan asks her ex-boyfriend, Steve, to meet. Steve abused Attiya every day during the two years they lived together. She finally fled out of fear for her life, and has carried the emotional scars ever since. Now, Attiya wants to talk to Steve — on camera — searching to answer a question that is both simple and incredibly complicated: Will Steve take responsibility? A Better Man follows this bold and radical exploration of restorative justice. Through emotionally raw conversations, Attiya and Steve begin a new recovery process — and illustrate a new paradigm for domestic violence prevention. The film offers a fresh and nuanced look at the healing and revelation that can happen for everyone involved when men take responsibility for their abusive behavior.
Official Selection: 2017 Hot Docs Canadian International Documentary Festival, 2017 Big Sky Documentary Film Festival, 2017 Doc NYC
---
Screening presented in partnership with: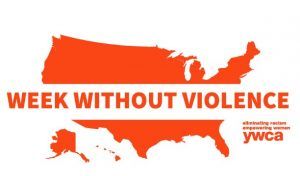 ---