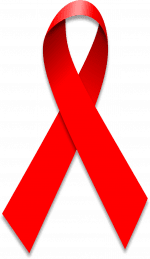 Directed by Steve Hoover
92 min | 2013 | USA | Not Rated
Screening presented in partnership with Utah AIDS Foundation as part of World AIDS Day.
Rocky Braat was dissatisfied with his life in America, and traveled to India as a disillusioned tourist. When he met a group of children living at an orphanage for those infected with HIV, he decided to stay and devote his life to them. Despite formidable challenges, his playful spirit and determination in the face of despair proves to be an invaluable resource.
Winner: Grand Jury Prize Documentary – 2013 Sundance Film Festival; Audience Award Documentary – 2013 Sundance Film Festival, Audience Award – 2013 Hot Docs Film Festival

World AIDS Day programming by Utah AIDS Foundation, film curation provided by Utah Film Center

HIV Testing & Counseling – at The City Library
Education Series on HIV cure research and PrEP HIV prevention – at The City Library
Cure Research led by Dr. Adam Spivak – at University of Utah Hospital Clinic 1a
Flash Rally and Stick it to Stigma March – starting at City Creek ending at The City Library