Directed by Doug Nichol
104 min | 2016 | USA | Not Rated
In this magnificent cinematic essay, director Doug Nichol explores the mythology attached to the typewriter, as cultural historians, collectors and various obsessives (including Tom Hanks, John Mayer, David McCullough, Sam Shepard) celebrate the physicality of the typewriter both as object and means of summoning the creative spirit.
It also movingly documents the struggles of California Typewriter, one of the last standing repair shops in America dedicated to keeping the aging machines clicking.
A fascinating combination of history and emotional narrative plunges us into the mysterious, bittersweet moment in which a beloved technology faces extinction and
delivers a thought-provoking meditation on the changing dynamic between humans and machines.
Official Selection: 2016 Telluride Film Festival
Ogden screenings presented in partnership with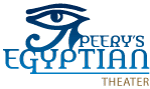 Utah Film Circuit screenings are made possible by the support of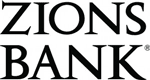 RadioWest – November 14, 2017:
Filmmaker Doug Nichol joins Doug Fabrizio to discuss his documentary California Typewriter.