Directed by Michelle Esrick
98 min | 2019 | USA | Not Rated
Cracked Up was supported through our Fiscal Sponsorship program.
Post-film Q&A with director Michelle Esrick, moderated by KUER RadioWest host Doug Fabrizio.
Here are resources about the film, the filmmakers, and the topic of childhood trauma.
CRACKED UP website: Resource Center – information about Adverse Childhood Experiences (ACEs), healing childhood trauma, and finding your own ACE score.
Through the Mud We Rise: TEDx talk – Director Michelle Esrick shares her personal experiences making Cracked Up.
Adverse Childhood Experiences (ACEs) – CDC (Centers for Disease Control and Prevention) information about the original ACE study, risk factors, and strategies for preventing childhood trauma.
RadioWest podcast – KUER RadioWest interview with director Michelle Esrick and trauma expert Bessel van der Kolk.
Photos from the screening – see our Facebook photo album, and tag yourself and your friends.
In Cracked Up we witness the impact that childhood trauma can have over a lifetime through the incredible story of award-winning actor, comedian, master impressionist and Saturday Night Live star Darrell Hammond. Darrell is famous for his impressions of Bill Clinton, Donald Trump, Sean Connery and more, but few know his true story and the suffering he endured. Darrell performed brilliantly on live TV, but behind the scenes he struggled with debilitating flashbacks, self injury, alcohol and drugs and once was taken out of SNL in a straight jacket. Darrell was misdiagnosed for 40 years with different mental illnesses and put on a long list of medications. After a suicide attempt, Darrell finally met the doctor who gave him the proper diagnosis of "childhood trauma". Courageously transparent, Darrell takes us through his past and present day experiences with incredible resilience, vulnerability, wisdom and humor.
Cracked Up will be a rallying cry to join a movement that is transforming our communities one by one to become trauma informed. The science is clear – toxic stress in childhood changes the architecture of the developing brain creating ill health downstream. Darrell's courageous story of hope will not only move, entertain and inspire, it will break down barriers of stigma and move us all closer to better prevention and treatment with understanding and compassion.
Official Selection: 2018 DOC NYC
---
Through The Lens screenings are presented in partnership with: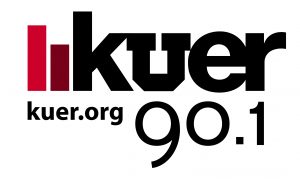 ---
Through The Lens screenings funded in part by: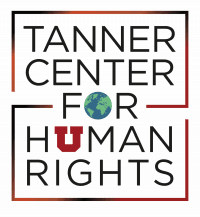 ---