Directed by Florent Tillo
80 min. | 2010 | France/USA
Once a shining testament to American capitalism, Detroit is now a shell of its former self. Compiling historical footage and interviews with the city's residents, Detroit Wild City explores the rise and fall of a city once the most industrialized in the United States. This meditative, French-made documentary vividly depicts the deserted urban prairie of Detroit and the modern pioneers who are rediscovering it.
*Post film Q+A with Eric Shaw, Salt Lake City's new Director of Community & Economic Development Department. Eric will discuss the movie in the context of SLC's urban environment and its revitalization.

Official Selection at 41 film festivals including: 2010 Copenhagen International Documentary Film Festival, 2011 San Francisco International Film Festival, and 2011 Karlovy Vary International Film Festival.
Sponsored by:


The MUSE Project, University of Utah, and VCBO Architecture
Presented in partnership with: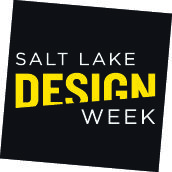 American Institute of Architects of Utah, American Institute of Architects of Utah's Young Architects Forum, American Planning Association of Utah, University of Utah's College of Architecture and Planning, Utah Center for Architecture, and the Utah Heritage Foundation