About the Drive-In
SOLD OUT Tickets now on sale! Space is limited and tickets must be bought in advance – only 1 ticket is required per vehicle
Drive-in located in the parking lot on the north east side of the Peruvian Lodge at Alta
Gates open at 7:45pm
The film will start at dusk – approx. 8:30pm
Port-a-potties are available only at the east end of the Goldminer' Daughter / Wildcat parking lot.
Large vehicles will be parked in the back. Sorry, no passenger vans or diesel engine trucks permitted, and lift gates/hatches cannot be raised if the view of other guests is blocked. The movie is to be watched from inside your car or within your designated parking stall. Masks are required upon leaving your designated area. Social distancing and mask-wearing will be enforced in all public areas.
Public Trust is the first screening in a series of drive-ins hosted by the Utah Film Center this summer. Stay tuned for additional dates and titles.
About the Film
In a time of growing polarization, Americans still share something in common: 640 million acres of public land. Held in trust by the federal government for all citizens of the United States, these places are a stronghold against climate change, sacred to native people, home to wildlife, and intrinsic to our national identity. But today, despite support from voters across the political spectrum, they face unprecedented threats from extractive industries and the politicians in their pockets. Part love letter, part political exposé, Public Trust investigates how we arrived at this precarious moment through three heated conflicts—a national monument in the Utah desert, a proposed mine in the Boundary Waters, and oil drilling in the Arctic National Wildlife Refuge—and makes a case for their continued protection.
Why you should watch it:
At the Utah Film Center, It is our mission to bring human experiences from around the world to Utah. By hearing urgent stories of those most affected by our handling of public land, Public Trust allows Utahn's to view our unique role in answering a larger question facing our nation. Read more…
– Ethan Morris, member of Utah Film Center's development team
Ticket sales and donations support Utah Film Center & Alta Community Enrichment
---
Presented in partnership with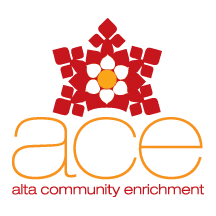 altaarts.org
---