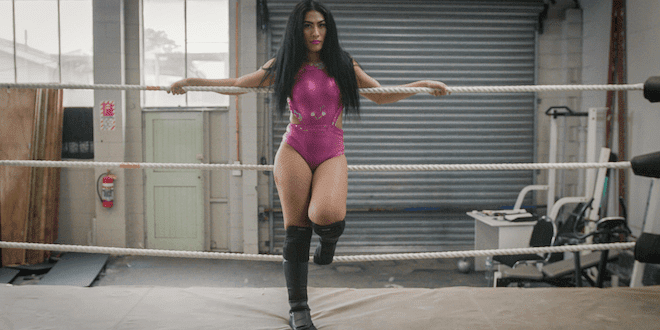 « Back to Events
This event has passed.
Event:

SHORTS PROGRAM 1

Date:

Saturday, July 13, 2019

Time:

9:00 AM
Venue:

Jeanné Wagner Theatre – Rose Wagner Performing Arts Center

Address:
Google Map

138 W 300 S

,

Salt Lake City

,

84101
---
Festival pass includes 11 film tickets + more!
---
Directed by various
73 min | Not Rated
A collection of short documentaries that focus on trans experiences and the contribution of women in the LGBTQ+ community.
Invisible Women directed by Alice Smith – 25 min
The North West's past 50 LGBTQ historical years viewed through two women's journey of rebellion and activism.
Candy's Crush directed by Roberto Nascimento – 7:30 min
An intimate portrait of professional Samoan/Kiwi wrestler and trans woman Leilani Tominiko.
A Sublime Failure directed by David Quantic – 8 min
Writer and essayist David Schmader reflects on his twenty year obsession with the notorious Hollywood flop SHOWGIRLS.
Mom's Clothes directed by Jordan Wong – 5:35 min
A nonfiction reflection about being out of the closet and the clothes worn after.
Grandmother and Me directed by Kat Cole – 7:30 min
Kat Cole creates a visual letter to her fiancé's only grandparent, capturing the impact of transphobia.
The Bony Lady directed by Thiago Zanato & Adriana Barbosa – 20 min
Arely Vazquez is a Mexican transgender woman and leader of the Saint Death Cult living in Queens, New York.