Directed by Jenny Mackenzie
68 min | 2017 | USA | Not Rated
Post-film Q&A with director Jenny Mackenzie & film subjects.

This latest film from Salt Lake City-based filmmaker Jenny Mackenzie is an intimate and deeply personal exploration of the opiate and heroin addiction crisis. The film follows two young women trying to get clean, a 22-year-old in recovery, a family grieving the loss of their son, and a team of ER doctors trying to save their patients. Through these four stories, the film explores the pill to heroin pipeline and the shame and blame that surrounds the disease of addiction. The film looks at the aftermath of the death of loved ones, the daily commitment to sobriety, the reality of considering treatment after multiple relapses, and the culpability of our medical communities in this crisis.
Ogden screenings presented in partnership with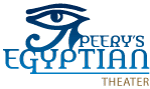 Utah Film Circuit screenings are made possible by the support of