About the Drive-In
Tickets now on sale! Space is limited and tickets must be bought in advance – only 1 ticket is required per vehicle
Drive-in located at the Utah State Fairpark in the parking lot north of the DMV

Gates open at 7:30pm
The film will start at dusk (8:30pm-ish)
The audio for the movie is broadcast through an FM transmitter (radio). If you don't have an FM transmitter in your car you can bring a battery-operated stereo with speakers to hear the movie.
Large vehicles will be parked in the back. Sorry, no passenger vans or diesel engine trucks permitted, and lift gates/hatches cannot be raised if the view of other guests is blocked.
The movie is to be watched from inside your car or within your designated parking stall.
Masks are required upon leaving your designated area. Social distancing and mask-wearing will be enforced in all public areas.
Toilets will be available.
About the Mountainfilm and this program
Mountainfilm on Tour is coming to Salt Lake City bringing a selection of culturally rich, adventure-packed, and inspiring documentary films curated from the Mountainfilm festival held every Memorial Day weekend in Telluride, Colorado.
We are excited to be playing encore screenings of three Mountainfilm programs in Salt Lake City at the Utah State Fairpark over Labor Day weekend: Big Green World Program on Friday, September 4; Indomitable Spirit Program on Saturday, September 5, and Adventure Program on Sunday, September 6.
BIG GREEN WORLD PROGRAM
We have a passion for the planet – celebrating the wild places, spaces, people, and animals that inhabit this big green world.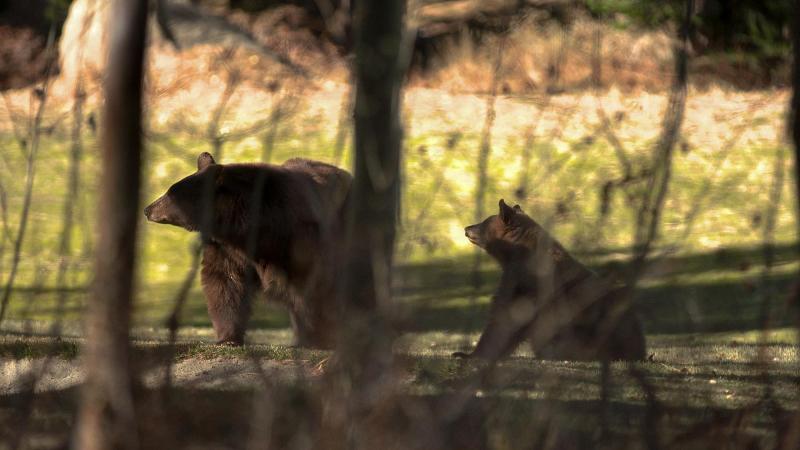 BEAR WHISPERER
Directed by: Robert Gourley
5 min | 2020 | USA
Originally hired by the police department to exterminate bears that had overpopulated Mammoth Lakes, California, Steve Searles instead decided to teach the bears to co-exist with the town's residents. "Nobody has ever been killed by a black bear," he explains. "I know each bear individually in Mammoth from the time they're born until the time they die."
---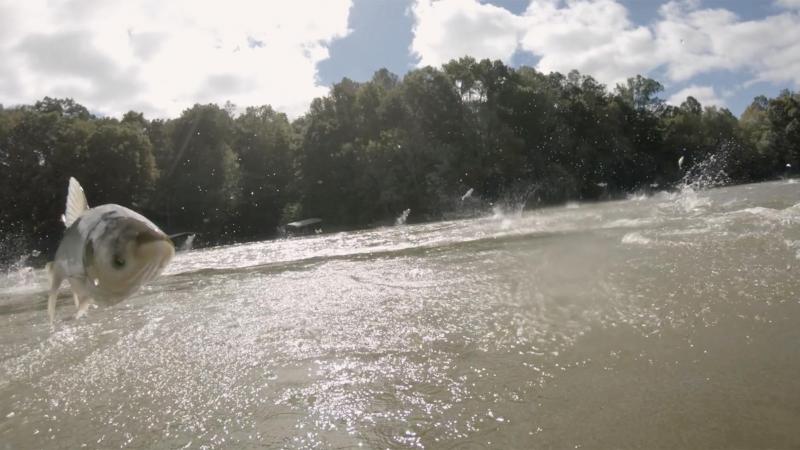 ADAPTATION: KENTUCKY
Directed by: Alizé Carrére
12 min | 2019 | USA
If we can't beat 'em, eat 'em!" is the slogan of Two Rivers Fisheries in Wickliffe, Kentucky. Chinese-American entrepreneur Angie Yu exports wild-caught Asian carp, an invasive species in the Mississippi River ecosystem, to 11 nations where carp is much-appreciated. She is also working to instill a love for carp among Americans, despite its stigma as a "trash fish." Scientist and filmmaker Alizé Carrère celebrates the transformation of an aquatic invader into an economic and culinary treasure, seeing it as a creative adaptation in an ever-changing world.
---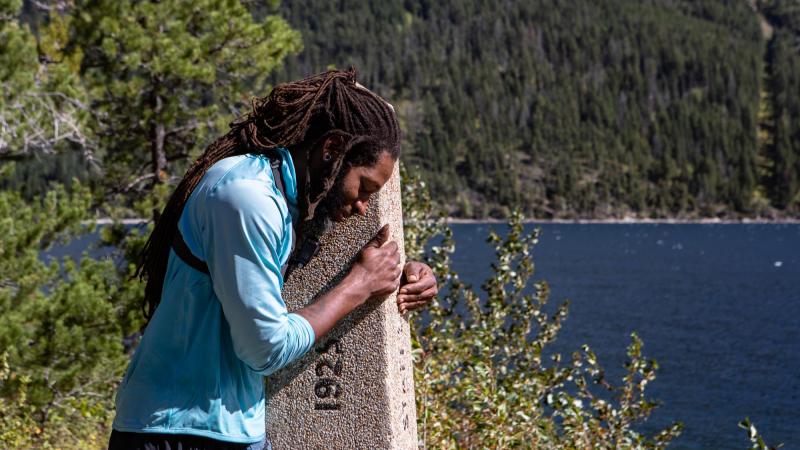 THE CROWN
Directed by: Jacob McNeill, Steve Flood
4 min | 2019 | USA
When Will "Akuna" Robinson completed the Triple Crown of Hiking — the Appalachian Trail, the Pacific Crest Trail and the Continental Divide Trail — he gained entry into an elite group of hikers who have done all three. He also became the first African-American man on record to achieve the 8,000-mile feat. Robinson now aims to inspire other people of color to get out on the trails by crushing miles and spreading good vibes.
---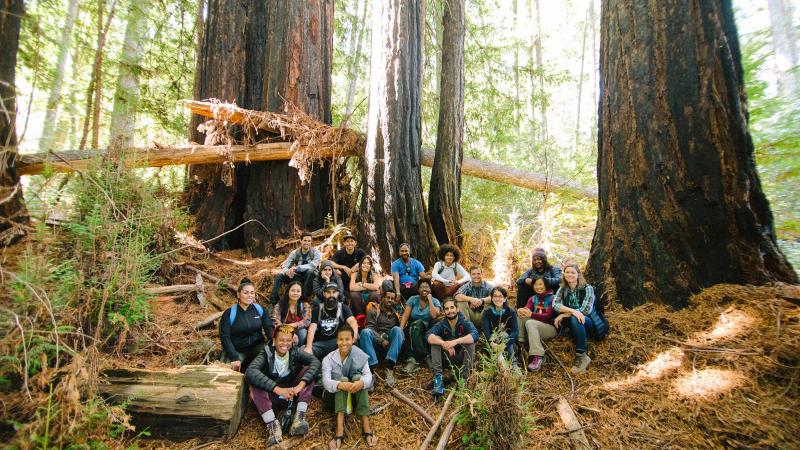 HERE WE STAND
Directed by: Chris Cresci
11 min | 2019 | USA
In 2018, Save the Redwoods League purchased a magical 700-acre stand of old-growth redwoods in Sonoma County. Conservation has long been about keeping people out of places, but with help from communities of color, the organization is reimagining its role in a diverse, inclusive California. The area will soon be opened to the public and anyone can walk among these ambassadors from another time — some of which have been around since before the fall of the Roman Empire.
---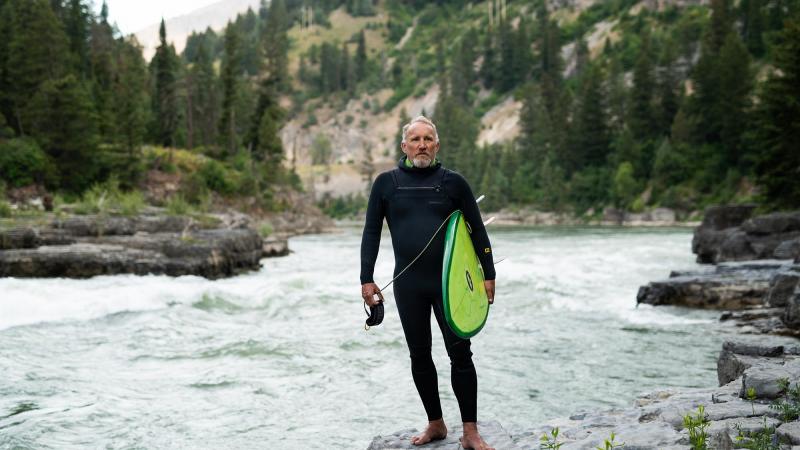 RIVER SURFER
Directed by: Taylor Glenn
3 min | 2019 | USA
A wave in a river is a rapid that stays in one place, which means it can be surfed for a very long time. For Gannet Horn, riding that singular wave is an obsession.
---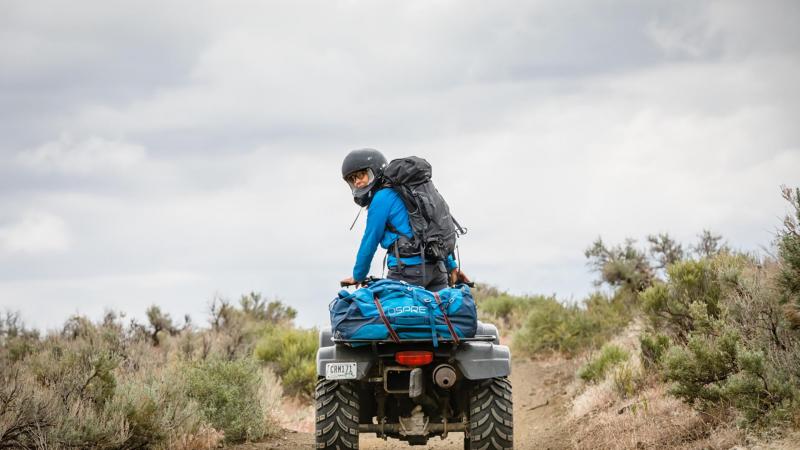 GOLDEN
Directed by: Charles Post
8 min | 2019 | USA
Once Caitlin Davis discovered the mountainous West, she knew she'd found home. After a childhood spent dreaming of working with animals and their environments, the raptor biologist now spends her days in Idaho's sagebrush country studying how human impact affects golden eagles.
---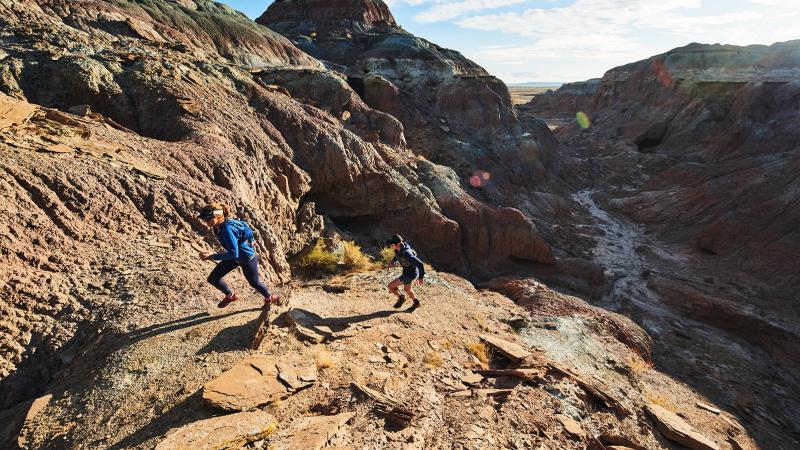 UNFENCED
Directed by: Javier Fernandez
11 min | 2019 | USA
The Red Desert in south-central Wyoming is the largest unfenced area in the continental U.S. Its sagebrush steppe is home to sage grouse and pronghorn antelope, as well as several congressionally designated Wilderness Study Areas, which are being threatened by oil and gas development. Ultra-runner Clare Gallagher hopes to bring awareness to these environmental issues and share her love of the Red Desert through an immersive trail running experience.
---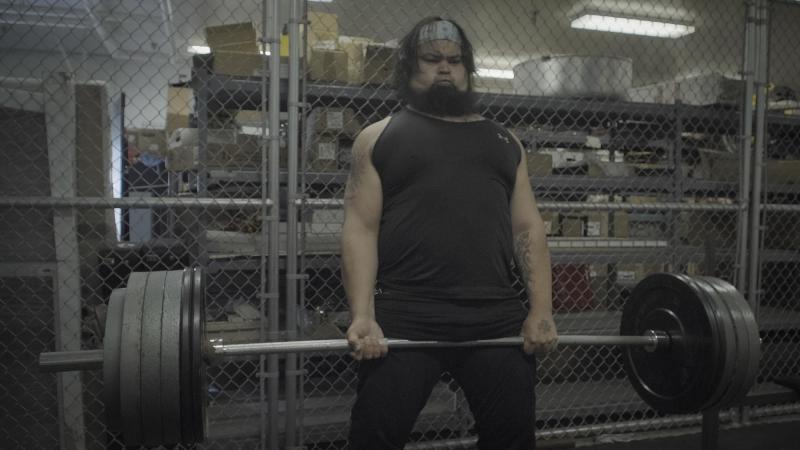 GAMES OF SURVIVAL: A CULTURE PRESERVED IN ICE
Directed by: Nicholas Natale
17 min | 2019 | USA
The events at the World Eskimo-Indian Olympics — like the Four Man Carry and the Knuckle Hop — won't be familiar to most Americans in the Lower 48. But they are both rooted in traditional Eskimo culture and pure Americana. "The native games, they keep us going every single year, and it's something fun. We are connecting Western civilization with our ancestry," one of the athletes explains.
---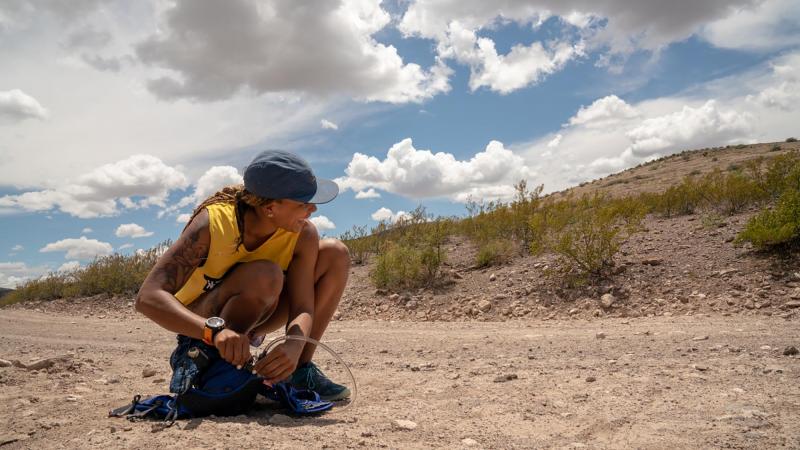 THIS LAND
Directed by: Whit Hassett, Chelsea Jolly
10 min | 2019 | USA
Runner Faith Briggs represents the new school of conservationist. No longer worshipping at the feet of Henry David Thoreau, conservationists today include women, people of color and indigenous communities — those whose love for public lands, diverse voices and journeys of empowerment fuel bold feats of activism. Like running 150 miles through national monuments at the center of controversial political maneuvering. Briggs, who once considered conservation a privileged realm, now dons the mantle with pride as she redefines its very definition.
---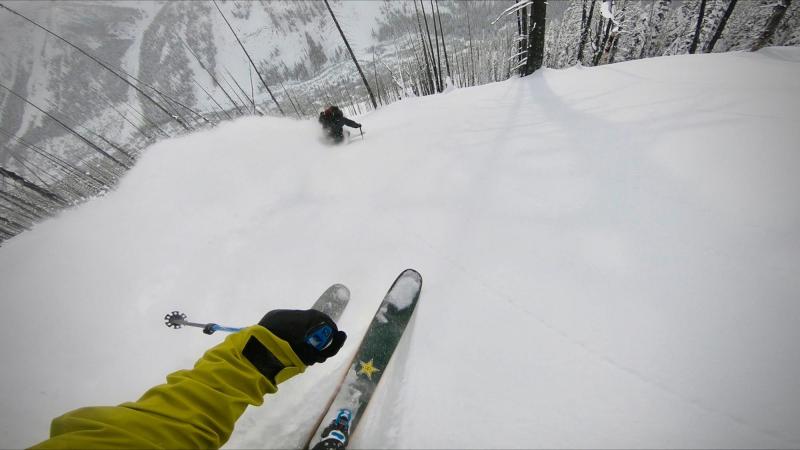 CHARGE
Directed by: Anthony Bonello, Mike Gamble
5 min | 2019 | Canada
The fourth-highest mountain in the world, Lhotse has long captured the imagination of climbers. In 2018, professional ski mountaineers Hilaree Nelson and Jim Morrison attempted the first ski descent of the iconic Lhotse Couloir. The pair face all the challenges of Himalayan climbing at 8,000 meters — avalanches, the Khumbu Icefall, and sometimes near-zero visibility. But Nelson and Morrison embrace this risk-taking as a way to live in the moment and push self-imposed boundaries in pursuit of their passion.