Directed by Wes Anderson
87 min. / 2009 / USA
Rated PG
When Mr. Fox's nightly raids on three nearby farms raise the ire of the selfish farmers, he must outwit the men's increasingly outrageous plans to catch him in this animated adaptation of the Roald Dahl book. As the farmers' schemes take a toll on his hungry family, Mr. Fox must find a new way to get his paws on the bounty. George Clooney and Bill Murray lend their voice-over talents in this Oscar nominee.
Presented in partnership with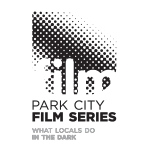 SAVE THE DATE! – 2014 Tumbleweeds Film Festival
Mark your calendars for the 4th Annual Tumbleweeds Film Festival for Children and Youth. The 2014 edition of the Intermountain West's premiere film festival for kids aged 4 and up runs March 14-16, 2014 with screenings in Salt Lake City and Park City.