Directed by Roger Ross Williams
Not Rated | 90 min. | 2013 | U.S.A.
**Director Roger Ross Williams (bio) in attendance for a post-film Q+A.
A powerful exploration of the evangelical campaign to infuse African culture with values imported from America's Christian Right. The film follows American and Ugandan religious leaders fighting sexual immorality and missionaries trying to convince Ugandans to follow biblical law.
Official Selection – 2013 Sundance Film Festival, 2013 Hot Docs Film Festival, 2013 San Francisco International Film Festival, 2013 Full Frame Documentary Film Festival
Series sponsored by the Marriner S. Eccles Foundation. Additional funding provided by eBay, the Salt Lake City Arts Council, the Utah Division of Arts & Museums and the National Endowment for the Arts

Directors Bio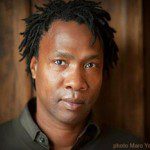 Roger Ross Williams wrote, produced and directed Music by Prudence, winner of the 2010 Academy Award® for documentary short subject. He is the first African American director to win an Oscar® for directing and producing a film, short or feature. Music by Prudence has had significant impact, garnering the attention of political leaders and disability rights advocates worldwide.
Williams began his career producing political satire for Comedy Central and Michael Moore´s Emmy award winning series TV Nation. He went on to work as a broadcast journalist for ABC, NBC, MSNBC and CNN, ultimately producing and directing numerous primetime television specials for PBS, ABC, the Sundance Channel, and Showtime.
Williams won numerous awards including a NAMIC Vision Award and the National Headliner for Best Human Interest Feature Documentary. Currently Williams has several projects in development, including a feature narrative film on the African American Baptist church, called Black Sheep.