Directed by Stephen Maing
Not Rated | 86 min. | 2012 | U.S.A.
Screens in Mandarin with English subtitles
.
**Director Stephen Maing (bio) will be in attendance for a post film Q+A. Due to unforeseen circumstance, Stephen cannot be in-person for the screening. Stephen has been gracious enough to do a Q+A over Skype.
HIGH TECH, LOW LIFE follows the journey of two of China's first citizen reporters as they travel the country – chronicling underreported news and social issues stories. Armed with laptops, cell phones, and digital cameras these formerly average citizens develop skills as independent one-man news stations while learning to navigate China's new social media landscape and evolving censorship regulations – all while avoiding the risk of political persecution.
Official Selection – 2012 Tribeca Film Festival, 2012 Hot Docs Film Festival; Winner – Best Documentary – 2012 Little Rock film Festival; Winner – Documentary Special Jury Prize – 2012 Independent Film Festival Boston; Winner – Best Cinematography – 2012 Woods Hole Film Festival
Series sponsored by the Marriner S. Eccles Foundation. Additional funding provided by eBay, the Salt Lake City Arts Council, the Utah Division of Arts & Museums and the National Endowment for the Arts

Directors Bio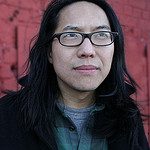 Stephen Maing is a New York-based filmmaker and artist. He is a fellow of the Sundance Institute's Documentary Film Program and a grant recipient of the MacArthur Foundation, New York State Council on the Arts, and the Independent Television Service. His filmmaking merges an interest in underrepresented individuals and communities, and the evolving considerations of identity, visual language and narrative structure. He co-produced and edited the award-winning documentary Lioness, which had its broadcast premiere on PBS's Independent Lens and directed the narrative film Little Hearts which won a Best Short Film audience award at the Slamdance Film Festival. His recent film High Tech, Low Life received Best Documentary awards at the Independent Film Festival of Boston and the Little Rock Film Festival, and Best Cinematography at the Woods Hole Film Festival.
Stephen works as a cinematographer, editor and director on documentary and narrative films and teaches summer classes in documentary cinematography at the Massachusetts College of Art in Boston.