Have questions or looking for resources after watching our free screening of Jingle Bell Rocks!? Here is a list of resources from and about the film:
Mabooshi Films – Director Mitchell Kezin's production company
@mabooshi – Follow director Mitchell Kezin on Twitter for music suggestions, updates, and more!

Post-film Q&A from our December 22, 2020 screening, featuring the film's director Mitchell Kezin, moderated by KUER's Radiowest host Doug Fabrizio..
Missed the film? Jinlge Bell Rocks! is now available to stream:
We wanted to end the year with something fun and joyous so we are bringing back Jingle Bell Rocks! This trippy, cinematic sleigh ride into the strange and sublime universe of alternative and underground Christmas music, featuring The Flaming Lips, Run-DMC, The Free Design, Low, Miles Davis & Bob Dorough, Clarence Carter, John Waters, Akim & The Teddy Vann Prod. Co., The Mighty Sparrow, A Girl Called Eddy, El Vez, and many more.
---
Through The Lens screenings are presented in partnership with: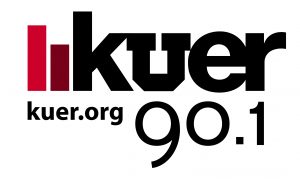 ---
Through The Lens screenings funded in part by: