Directed by Patricia Riggen
109 min | 2007 | Mexico/USA | Rated PG-13
Presented in Spanish with English subtitles
Cast: Adrian Alonso, Kate del Castillo, Eugenio Derbez, America Ferrera
Post-film Q&A with screenwriter Ligiah Villalobos, moderated by Virginia Pearce of the Utah Film Commission.

In her feature debut, Patricia Riggen offers a touching tale of the way the love between a mother and child can thrive and endure despite physical separation.
In La Misma Luna (The Same Moon), Riggen gives us the parallel stories of nine-year-old Carlitos and his mother, Rosario. In the hopes of providing a better life for her son, Rosario works illegally in the U.S. while her mother cares for Carlitos back in Mexico. Unexpected circumstances drive both Rosario and Carlitos to embark on their own journeys in a desperate attempt to reunite. Along the way, mother and son face challenges and obstacles but never lose hope that they will one day be together again. Riggen's film is not only a heartwarming family story; she also offers subtle commentary on the much-debated issue of illegal immigration.
Adeptly weaving the stories of mother and son, Riggen has created a poignant film that reminds us that the most important thing in life is the love of family. At every turn, La Misma Luna (The Same Moon) underscores the notion that geography is insignificant, for we are all under the same moon.
---
Sesión de preguntas y respuestas después de la película, con la guionista invitada Ligiah Villalobos, moderada por Virginia Pearce de la Utah Film Commission.

En su debut cinematográfico, Patricia Riggen muestra una historia conmovedora sobre cómo el amor entre una madre y su hijo pueden fortalecerse y perdurar, a pesar de la separación física.
En La Misma Luna (The Same Moon), Riggen nos cuenta las historias paralelas de Carlitos, de nueve años, y de su madre, Rosario. Con la esperanza de brindarle una mejor vida a su hijo, Rosario trabaja sin documentos en los Estados Unidos mientras su madre cuida de Carlitos en México.
Circunstancias inesperadas llevan a Rosario y Carlitos a embarcarse en sus propias travesías, en un desesperado intento por reunirse. En el camino, madre e hijo enfrentan desafíos y obstáculos, pero nunca pierden la esperanza de estar juntos de nuevo algún día.
La película de Riggen no es sólo una enternecedora historia familiar, sino que también ofrece comentarios sutiles sobre el tan debatido tema de la inmigración ilegal.
Alternando hábilmente las historias de madre e hijo, Riggen ha creado una película mordaz que nos recuerda que lo más importante en la vida es el amor de la familia. En todo momento, La Misma Luna (The Same Moon) recalca la noción de que la geografía es insignificante, ya que todos estamos bajo la misma luna.
–Description courtesy of Sundance Institute / Descripción por cortesía de Sundance Institute
Official Selection / Selección Oficial: 2007 Sundance Film Festival
Presented in partnership with / Presentada en colaboración con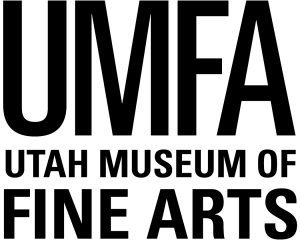 Additional support provided by