Directed by Michael Barnett
97 min | 2017 | USA | Not Rated


Presented with Open Captions.
Recommended for ages 10+.
Post-film discussion with Space Camp teen attendees and Gordie Russell, Senior Program Manager of Orbital ATK.

A definitive look at mankind's future journey to Mars, as told through the eyes of the teens who will be the first ever to set foot on the Red Planet, as well as the leading experts currently pushing the boundaries of technology and innovation in space exploration. The film follows a group of trainees, ages 15-18, at the U.S. Space & Rocket Center as they prepare to become the engineers, astrophysicists and astronauts of tomorrow. The audience will also get an inside look into the architecture of the modern space race from the perspectives of the public and private sectors. We will also witness the ways that the teenagers' progression to become the next generation of space experts mirrors the development of today's space leaders, and prepares them for mankind's most challenging expedition yet. "The Mars Generation" provides insight into the historical, philosophical, and technological implications of becoming a multi-planetary species and reveals that Mars is closer than you think.
Official Selection: 2017 Sundance Film Festival
This screening is presented during The City Library's STEM Festival and Reading Marathon Kickoff. Click here to learn more about the festival including the interactive demos and activities.

Presented in partnership with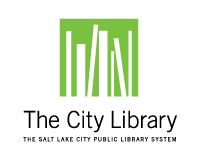 Tumbleweeds Year-Round screenings made possible by the support of