Directed by Roger Ross Williams
91 min | 2016 | USA | PG
*Pre-film award presentation with director Roger Ross Williams. Post-film Q&A with Roger Ross Williams moderated by RadioWest host Doug Fabrizio. Unfortunately Ron Suskind, who was previously set to attend, will not be able to.
ABOUT THE FILM
From Academy Award® winning director Roger Ross Williams, Life, Animated is the inspirational story of Owen Suskind, a young man who was unable to speak as a child until he and his family discovered a unique way to communicate by immersing themselves in the world of classic Disney animated films. This emotional coming-of-age story follows Owen as he graduates to adulthood and takes his first steps toward independence.
The subject of his father Ron Suskind's New York Times bestseller, Owen was a thriving three year old who suddenly and inexplicably went silent – and for years after remained unable to connect with other people or to convey his thoughts, feelings or desires. Over time, through repeated viewings of Disney classics like The Little Mermaid and The Lion King, Owen found useful tools to help him to understand complex social cues and to re-connect with the world around him.
Life, Animated evocatively interweaves classic Disney sequences with verite scenes from Owen's life in order to explore how his identification and empathy for characters like Simba, Jafar, and Ariel gave him a means to understand his feelings and allowed him to interpret reality. Beautiful, original animations offer rich insights into Owen's fruitful dialogue with the Disney oeuvre as he imagines himself heroically facing adversity as a member in a tribe of sidekicks.
Owen's story is a moving testament to the many ways in which stories can serve as a means of persevering through the dark times, leading us all toward the light.
Winner: U.S. Documentary Directing Award–2016 Sundance Film Festival, Audience Award–2016 Full Frame Film Festival, Audience Award–2016 San Francisco International Film Festival
 2016 PEEK AWARD GUESTS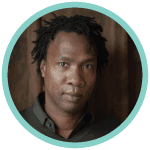 Roger Ross Williams
Director of Music by Prudence (2010 Academy Award), God Loves Uganda, Blackface, and 2016 Peek Award recipient.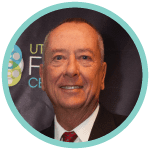 Barry Morrow
Emmy and Academy Award winning writer/producer best known for his original story and screenplay for the 1988 Best Picture, Rain Man.
PEEK AWARD HISTORY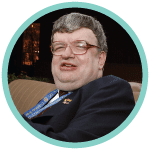 Kim Peek
"Photo courtesy of Salinas Valley Memorial Healthcare System. Copyright Richard Green Photography 2006."
Utah Film Center believes in the power film has to educate and inspire, inform and transform opinion unparalleled by any other art form. Our annual Peek Award pays tribute to artists, media makers, and film subjects who are positively impacting our society's perception of people with disabilities. The Award was created from the generosity of Barry Morrow, Rain Man filmmaker, who permanently loaned his Oscar statuette to Salt Lake City in memory of Kim Peek. Kim Peek, the savant about whom Rain Man is based, lived in Salt Lake City and passed away in December 2009.
Previous award recipients include:
2011, Dr. Temple Grandin, Temple Grandin
2012, Carrie Fisher
2013, Sean Fine, Andrea Nix Fine, Sam Berns, Life According to Sam
2014, Jason DaSilva, When I Walk
2016, Matt Fuller and Carolina Groppa, Autism in Love

---
2016 Peek Award is sponsored by


Award provided by
The 2016 Peek Award is presented as part of our Through the Lens year-round film series, in partnership with