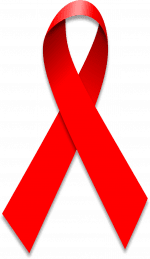 Directed by Nickolas Bird and Eleanor Sharpe
83 min | 2015 | Australia | Not Rated
Screening presented in partnership with Utah AIDS Foundation as part of World AIDS Day.
In the 1970s, at a prestigious Catholic boys school in Melbourne, arty and flamboyant Tim Conigrave fell madly in love with the star of the school's football team…
Remembering the Man is a feature length documentary that uncovers the true story of these star cross'd Romeos: their awkward schoolboy romance; their parents' efforts to keep them apart; temptation, infidelity and separation; how they came back together stronger than before; and finally the courage they had to find when they learnt they were both HIV positive.
Through Tim's voice and intimate interviews with friends and colleagues and unprecedented access to archival footage and family photos, Remembering the Man paints a raw, gritty and intimate picture.
Remembering the Man is the story of love, loss and AIDS from a uniquely Australian perspective.
Winner: Best Documentary–2015 Adelaide Film Festival, Best Documentary–2016 Melbourne Queer Film Festival

World AIDS Day programming by Utah AIDS Foundation, film curation provided by Utah Film Center

HIV Testing & Counseling – at The City Library
Education Series on HIV cure research and PrEP HIV prevention – at The City Library
Cure Research led by Dr. Adam Spivak – at University of Utah Hospital Clinic 1a
Flash Rally and Stick it to Stigma March – starting at City Creek ending at The City Library