Directed by Thomas Lennon
86 min | 2016 | USA | Not Rated
Presented in multiple languages subtitled in English
Shot by more than 40 filmmaking teams around the world, the film immerses the viewer in the daily use of faith and spiritual practice. At a time when religious hatreds dominate the world's headlines, this film explores faith as primary human experience, and how people turn to ritual and prayer to navigate the milestones and crises of private life. The film's director commissioned or sourced footage from top independent filmmakers from more than 25 countries — and a wide range of religious traditions — each team contributing a single scene. The film, sweeping in its global reach, yet intensely intimate, is a tour de force that unifies these scenes into a single work, told without narration, without experts and, for long stretches, without words at all.
Official Selection: 2016 Doc NYC, 2016 Tokyo International Film Festival, 2016 International Documentary Festival Amsterdam
"a reminder that for millions of people of faith all over the world, religion is about small but significant moments of hope, affirmation, and reflection." –NEW YORK TIMES – Sunday Arts & Leisure
"Moving…deeply personal….the film articulates a concept of universal humanity." –LOS ANGELES TIMES
Ogden screenings presented in partnership with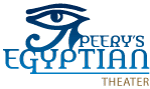 Utah Film Circuit screenings are made possible by the support of