« Back to Events
This event has passed.
Event:

SK GAMING: The Journey

Date:

Tuesday, November 5, 2019

Time:

7:00 PM

Cost:

Free
Venue:

The City Library

Address:
Google Map

210 E 400 S

,

Salt Lake City

,

84111
Directed by Erika Shibuya-Tarano
57 min | 2018 | Brazil | Not Rated
Presented in English and Portuguese with English subtitles.
Post-film Q&A with A.J. Dimick, Director of Esports, University of Utah.
How five Brazilian men formed the world's top "Counter-Strike" esports gaming team. The film follows them from their humble beginnings in Brazil to their world championship status, a window into the explosive growth, strange paths to professional playing, and fickle nature of the esports industry.
---
Presented in partnership with The City Library's International Games Week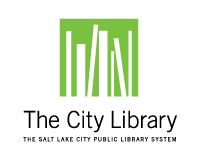 ---