Directed by Andrew James
110 min | 2017 | USA | Not Rated
Post-film Q&A with director Andrew James.

In a rapidly changing America where mass inequality and dwindling opportunity have devastated the black working class, three Detroit men must fight to build something lasting for themselves and future generations. With the promise of education, safety, and shelter in jeopardy, Deris commits to finish school, Luke works to rehab an abandoned home, and Jack Rabbit takes a stand against crime and violence. Shot over two years in the neighborhoods of Detroit, Street Fighting Men is a modern American narrative; a story of hard work, faith, and manhood in a community left to fend for itself.
Official Selection: 2017 Independent Film Festival Boston
Ogden screenings presented in partnership with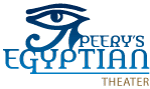 Utah Film Circuit screenings are made possible by the support of