Directed by Peter Anthony
Not Rated | 95 min | 2012 | Denmark
Presented in English and Russian with English subtitles
Special Work-in-Progress screening!
**Producers Mark Romeo + Christian Bruun will be in attendance for a post film Q+A
The Man Who Saved The World tells the amazing story of Lt. Colonel Stanislav E. Petrov—a man who held the fate of the world in his hands for a few crucial minutes in history on the night of September 26, 1983. When an alarm went off saying that five American nuclear missiles had been launched against the Soviet Union, he followed his gut feeling and went against orders and protocol, in the process saving the world from nuclear holocaust.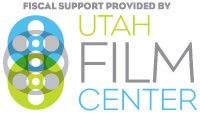 Presented in partnership with Utah Campaign to Abolish Nuclear Weapons and in honor of Hiroshima/Nagasaki Remembrance Day