Directed by Sam Peckinpah
144 min | 1969 | USA | Rated R
Cast: William Holden, Ernest Borgnine, Robert Ryan
Pre-film discussion starting at 6:00pm with W.K. Stratton, author of the new book "The Wild Bunch: Sam Peckinpah, a Revolution in Hollywood, and the Making of a Legendary Film". Film starts at 6:30pm.

Celebrating its 50th Anniversary, Sam Peckinpah's film The Wild Bunch, named one of the greatest films of all time by the American Film Institute, is the story of a gang of outlaws that is one big steal from retirement. When their attempted train robbery goes awry, the gang flees to Mexico and falls in with a brutal general of the Mexican Revolution, who offers them the job of a lifetime. Conceived by a stuntman, directed by a blacklisted director, and shot in the sand and heat of the Mexican desert, the movie seemed doomed. Instead, it became an instant classic with a dark, violent take on the Western movie tradition.

The Western, a genre steeped in legend and the concept of loyalty, was a dying breed when Sam Peckinpah unleashed this amoral and violent opus. Along with Bonnie and Clyde, it ushered in a new breed of Hollywood film, depicting a harsh reality where lines between right and wrong became blurred. Peckinpah brilliantly used aging Western stars such as Ryan and Holden to convey this passing of the cinematic torch. The film brought issues of violence and morality in movies to the forefront of American film criticism. Instead of appreciating the film as a critique of brutal violence, many critics responded by rejecting what they saw as a superfluous spectacle of dead bodies.
As a counterpoint to the heroic horde of The Magnificent Seven, the aging gunmen of Sam Peckinpah's masterpiece break the very laws of honor which bind them in this bloody and meditative tale of the American West – widely considered to be the self-conscious nail in the coffin of the genre. William Holden, Robert Ryan, and Ernest Borgnine star as the leaders of a grizzled crew of Texan bandits who ride to Mexico, where, one by one, they are unceremoniously slaughtered by a Mexican revolutionary.
---
Screening presented in partnership with

Moab screenings presented in partnership with


Moab screenings presented with the support of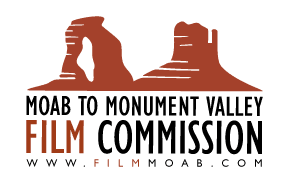 Utah Film Circuit screenings are made possible by the support of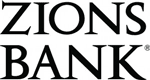 ---