« Back to Events
This event has passed.
Event:

TOWER

Date:

Wednesday, April 19, 2017

Time:

7:00 PM

Cost:

Free
Venue:

Peery's Egyptian Theater

Address:
Google Map

2415 Washington Blvd

,

Ogden
Directed by Keith Maitland
82 min | 2015 | USA | Not Rated
*Post-film panel with William Farr, Ogden Police Department SWAT Commander, and Dr. Bob Bolte, Attending ER Physician at Primary Children's Hospital.
On August 1st, 1966, a sniper rode the elevator to the top floor of the University of Texas Tower and opened fire, holding the campus hostage for 96 minutes. When the gunshots were finally silenced, the toll included 16 dead, three dozen wounded, and a shaken nation left trying to understand. Combining archival footage with rotoscopic animation in a dynamic, never-before-seen way, Tower reveals the action-packed untold stories of the witnesses, heroes and survivors of America's first mass school shooting, when the worst in one man brought out the best in so many others.
"A gripping combination of oral history and stylized reenactment"
–The Hollywood Reporter
"Immediate, dramatic, and tense; it's scary, visceral filmmaking"
-Flavorwire
"Keith Maitland's strikingly original 'TOWER' recreates the drama with a mixture of
animation and contemporary interviews, imbuing the catastrophe with renewed
immediacy."
-Indiewire
"A gripping dramatic reconstruction, a tribute to the heroes and the fallen…Keith
Maitland's film weaves rotoscopic animation, archival footage and present-day
interviews into a uniquely cinematic memorial"
-Variety
"Superbly original."
-Film School Rejects
Ogden screenings presented in partnership with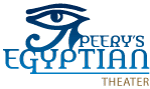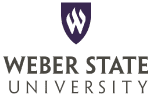 Utah Film Circuit screenings are made possible by the support of