Directed by Steve Box and Nick Park
Rated G | 85 min. | 2005 | USA
Eccentric inventor Wallace and his cunning canine, Gromit, have launched "Anti-Pesto" – a pest control business with a heart. When called upon by the dotty Lady Tottington to solve her rabbit infestation, Wallace tangles with her Ladyship's would-be suitor, rotten cad Victor Quartermaine. At first Wallace and Gromit seem to have things in hand, but the pest-control device malfunctions with disastrous results – and Wallace is in danger of being bagged by Quartermaine. While Wallace teeters perilously close to disaster, his four-legged pal, Gromit, faces almost insurmountable odds to save the day!
Presented in partnership with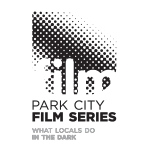 SAVE THE DATE! – 2014 Tumbleweeds Film Festival
Mark your calendars for the 4th Annual Tumbleweeds Film Festival for Children and Youth. The 2014 edition of the Intermountain West's premiere film festival for kids aged 4 and up runs March 14-16, 2014 with screenings in Salt Lake City and Park City. Visit our website at utahfilmcenter.org for up to date information.