March 1, 2019
Utah Film Center's 8th annual Tumbleweeds Film Festival for Children and Youth takes place March 1–3, 2019 at Library Square in downtown Salt Lake City. Tumbleweeds features films from around the world and provides culturally-enriching, curated film, and media arts workshops for younger audiences. Founded in 2011, Tumbleweeds is the only film festival for children in the Intermountain West and has quickly become one of Utah's premiere events.
April 1, 2019
8th annual Peek Award presented by Academy Award winner Barry Morrow to the director of Intelligent Lives, Dan Habib. Following the award presentation, there will be a screening of Intelligent Lives and post-film Q&A with the director.
*Award presentation, screening, and Q&A are FREE and open to the public.
ABOUT THE FILM
Directed by Dan Habib
70 min | 2018 | USA | Not Rated


Presented with Open Captions.
From award-winning filmmaker Dan Habib comes Intelligent Lives, a catalyst to transform the label of intellectual disability from a life sentence of isolation into a life of possibility for the most systematically segregated people in America.
Intelligent Lives stars three pioneering young American adults with intellectual disabilities – Micah, Naieer, and Naomie – who challenge perceptions of intelligence as they navigate high school, college, and the workforce. Academy Award-winning actor and narrator Chris Cooper contextualizes the lives of these central characters through the emotional personal story of his son Jesse, as the film unpacks the shameful and ongoing track record of intelligence testing in the U.S.
Intelligent Lives challenges what it means to be intelligent, and points to a future in which people of all abilities can fully participate in higher education, meaningful employment, and intimate relationships.
Official Selection: 2018 Cleveland International Film Festival, 2018 Ashland Independent Film Festival, 2018 Independent Film Festival Boston
PEEK AWARD HISTORY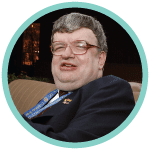 Kim Peek
"Photo courtesy of Salinas Valley Memorial Healthcare System. Copyright Richard Green Photography 2006."
Utah Film Center believes in the power film has to educate and inspire, inform and transform opinion unparalleled by any other art form. Our annual Peek Award pays tribute to artists, media makers, and film subjects who are positively impacting our society's perception of people with disabilities. The Award was created from the generosity of Barry Morrow, Rain Man filmmaker, who permanently loaned his Oscar statuette to Salt Lake City in memory of Kim Peek. Kim Peek, the savant about whom Rain Man is based, lived in Salt Lake City and passed away in December 2009.
Previous award recipients include:
2011, Dr. Temple Grandin, Temple Grandin
2012, Carrie Fisher
2013, Sean Fine, Andrea Nix Fine, Sam Berns, Life According to Sam
2014, Jason DaSilva, When I Walk
2016, Matt Fuller and Carolina Groppa, Autism in Love
2017, Roger Ross Williams, Life, Animated
2018, Antonio Santini and Dan Sickles, Dina

---
2019 Peek Award is sponsored by

May 3, 2019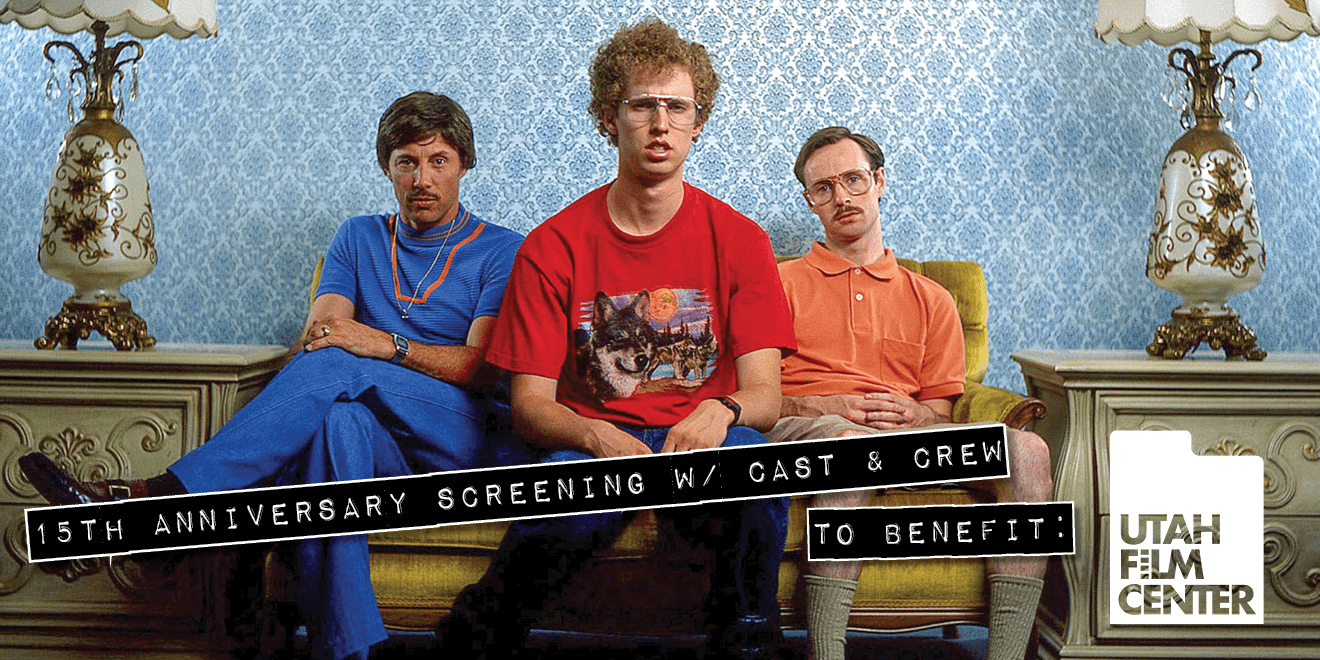 Utah Film Center is excited to celebrate the 15th anniversary of Napoleon Dynamite with a special screening! As part of the celebration, fan-favorite members of the cast and crew* are reuniting for a lively moderated conversation following the film: Jon Heder (Napoleon Dynamite), Efren Ramirez (Pedro), Jon Gries (Uncle Rico), Aaron Ruell (Kip), and Tina Majorino (Deb) with Jared Hess (Director/Writer), Jerusha Hess (writer), and Jeremy Coon (producer/editor).
This unique evening offers the opportunity for a VIP photo op with the cast prior to the film screening!
5:30 – 7:00 PM – VIP photo op 
7:30 – 9:00 PM – Film screening
9:00 – 9:45 PM – Q&A
Memorabilia from the classic film will be exhibited on site.
Proceeds from this event support the nonprofit Utah Film Center.
General Admission Seating:
Line for general admission seating starts at 5 PM.
Pre-seating for Utah Film Center members begins at 6:45 PM.
General admission seating at 7:00 PM.
Interested in becoming a member? 
Click Here
.
No babes in arms.
*Guests are subject to change.