« Back to Events
Name:

Rose Wagner Performing Arts Center

Address:


138 W. Broadway

,

Salt Lake City, UT

,

84101
Upcoming Events At This Venue
October 15, 2018
Directed by Madeleine Olnek
84 min | 2018 | USA | Not Rated
Cast: Molly Shannon, Susan Ziegler, and Brett Gelman
Post-film Q&A with director Madeleine Olnek.
In this laugh-out-loud period dramatic comedy, Molly Shannon transforms 19th-century poet Emily Dickinson from tragic spinster to irreverent lesbian heartthrob. Outfest alum Madeleine Olnek (The Foxy Merkins) reclaims Dickinson's identity from the throes of patriarchy, exploring her vivacious side and her lifelong romantic relationship with her best friend and brother's wife Susan (Susan Ziegler). In a film that's part sketch comedy, part historical burlesque, Molly Shannon's performance is alive as she kicks up the pieces of this famous legacy. –Courtesy of Outfest Film Festival
Official Selection: 2018 SXSW Film Festival, Frameline 42 San Francisco International LGBTQ Film Festival, 2018 Edinburgh International Film Festival
Through The Lens screenings are presented in partnership with: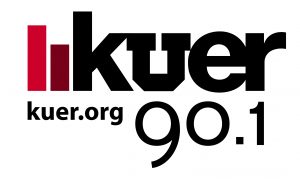 October 16, 2018
Directed by Ondi Timoner
102 min | 2018 | USA | Not Rated
Cast: Matt Smith, Hari Nef, John Benjamin Hickey, Mark Moses, McKinley Belcher III
Post-film Q&A with director Ondi Timoner.
Robert Mapplethorpe is arguably one of the most important artists of the 20th century. Mapplethorpe discovered himself both sexually and artistically in New York City throughout the 70's and 80's. The film explores Mapplethorpe's life from moments before he and Patti Smith moved into the famed Chelsea Hotel, home to a world of bohemian chic. Here he begins photographing its inhabitants and his newfound circle of friends including artists and musicians, socialites, film stars, and members of the S&M underground. Mapplethorpe's work displayed eroticism in a way that had never been examined nor displayed before to the public. The film explores the intersection of his art and his sexuality and his struggle for mainstream recognition. The biopic offers a nuanced portrait of an artist at the height of his craft and of the self-destructive impulses that threaten to undermine it all.
Official Selection: 2018 Tribeca Film Festival, 2018 Outfest
November 7, 2018
Directed by Gary Hustwit
2018 | USA | Not Rated
Post film Q&A with director Gary Hustwit, moderated by KUER RadioWest host Doug Fabrizio.

For over fifty years, Dieter Rams has left an indelible mark on the field of product design and the world at large with his iconic work at Braun and Vitsoe. The objects Dieter has designed have touched the lives of millions of people––so many of us have had a Braun coffeemaker, shaver, stereo, calculator, speakers, or alarm clock. Or an Oral-B toothbrush. Or a Vitsoe 606 shelving system. Or any of the hundreds of other products Dieter has designed or overseen the design of. (more…)