« Back to Events
Name:

County Library's Viridian Event Center

Address:


8030 S. 1825 W.

,

West Jordan

,

84088
Upcoming Events At This Venue
March 1, 2018
Directed by Sean Baker
111 min | 2017 | USA | Rated R
Cast: Willem Dafoe, Brooklynn Prince, Valeria Cotto and Bria Vinaite
Warm, winning, and gloriously alive, Sean Baker's (Tangerine) The Florida Project is a deeply moving and unforgettably poignant look at childhood. (more…)
March 5, 2018
Directed by Rémi Chayé
81 min | 2015 | France/Denmark | Rated PG
Presented in English
Cast: Chloé Dunn, Vivienne Vermes, Peter Hudson, and Antony Hickling
Recommended for ages 10+
Sasha, a young aristocratic girl growing up in Russia at the end of the 19th century, dreams of the Great North and anguishes over the fate of her grandfather Oloukine, a renowned scientist and Arctic explorer who has yet to return from his latest expedition to conquer the North Pole. Oloukine has passed on his calling as an explorer to Sasha, but her parents, who have already made the arrangements for their daughter's marriage, do not approve in the least. So Sasha rebels against her destiny, flees her home, and resolves to go join Oloukine.
Official Selection: 2016 Tumbleweeds Film Festival
Tumbleweeds Year-Round screenings made possible by the support of


April 5, 2018
Directed by Ai Weiwei
140 min | 2017 | Germany | Rated PG- 13
Presented in English
Over 65 million people around the world have been forced from their homes to escape famine, climate change and war in the greatest human displacement since World War II. Human Flow, an epic film journey led by the internationally renowned artist Ai Weiwei, gives a powerful visual expression to this massive human migration. The documentary elucidates both the staggering scale of the refugee crisis and its profoundly personal human impact.
Captured over the course of an eventful year in 23 countries, the film follows a chain of urgent human stories that stretches across the globe in countries including Afghanistan, Bangladesh, France, Greece, Germany, Iraq, Israel, Italy, Kenya, Mexico, and Turkey. Human Flow is a witness to its subjects and their desperate search for safety, shelter and justice: from teeming refugee camps to perilous ocean crossings to barbed-wire borders; from dislocation and disillusionment to courage, endurance and adaptation; from the haunting lure of lives left behind to the unknown potential of the future. Human Flow comes at a crucial time when tolerance, compassion and trust are needed more than ever. This visceral work of cinema is a testament to the unassailable human spirit and poses one of the questions that will define this century: Will our global society emerge from fear, isolation, and self-interest and choose a path of openness, freedom, and respect for humanity?
Winner: Five Awards–2017 Venice Film Festival, Courage Award–2017 Bambi Awards; Nominated: Art Cinema Award–2017 Hamburg Film Festival
West Jordan screenings presented in partnership with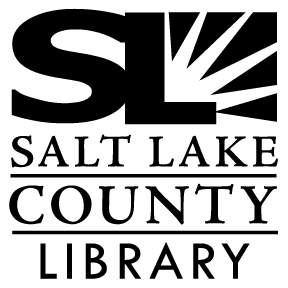 Utah Film Circuit screenings are made possible by the support of