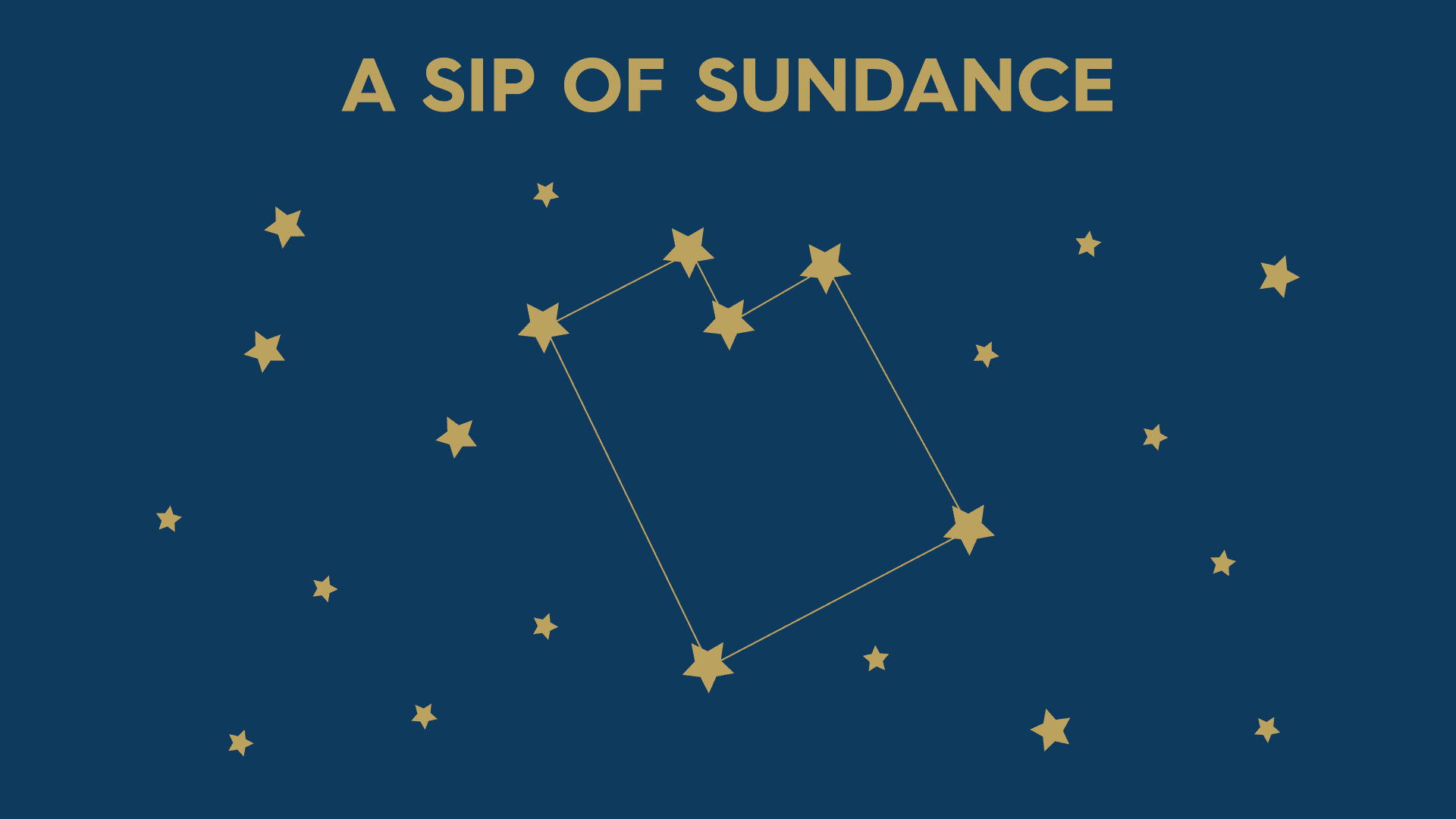 Thank you for joining us for A Sip of Sundance!
Traditionally, A Taste of Sundance brings old friends together and gives us the opportunity to make new ones. Geralyn Dreyfous provides us with a preview and the inside scoop to many of the groundbreaking films at Sundance. Wednesday night was no different. Our virtual evening, A Sip of Sundance, allowed us to let our masks down and continue our tradition of gathering before the festival. We are so very grateful for our friends at The Kahlert Foundation and Intermountain Healthcare who made this evening possible.
(Geralyn Dreyfous, Dr. Marc Harrison, Heather Kahlert and guests)

Beehive Distilling helped us add a little pizzazz to our virtual space by providing the ingredients for a signature cocktail, a Tom Collins. Our resident mixologist and Utah Film Center executive director, Patrick Hubley, got the evening started with a tutorial.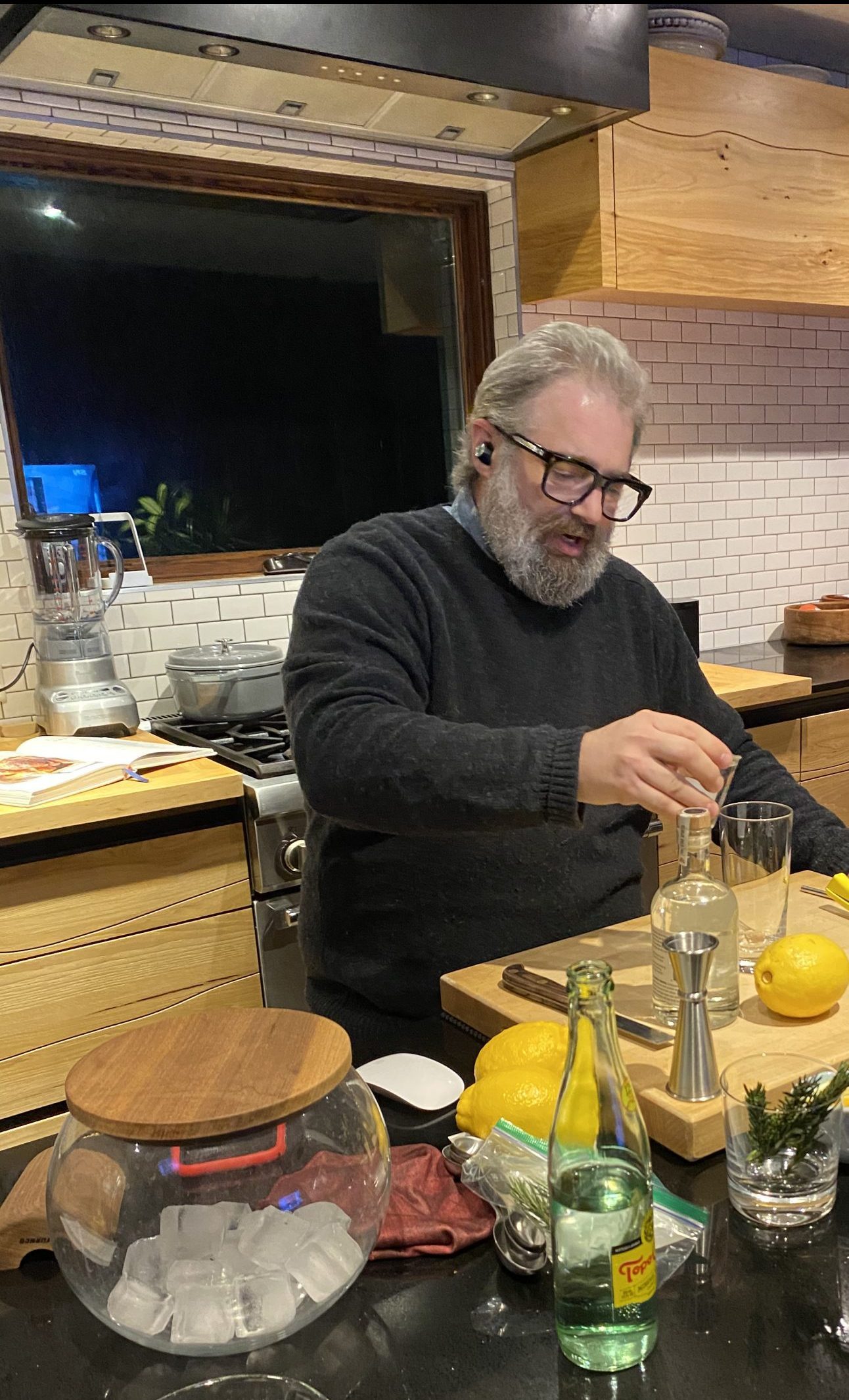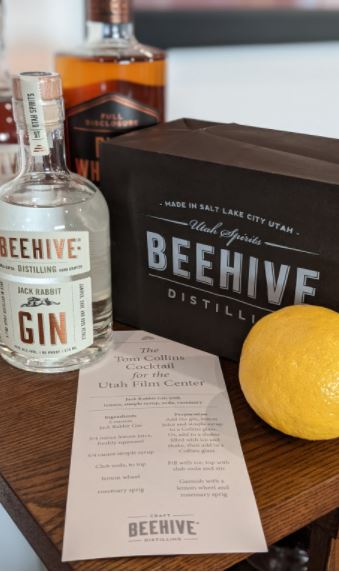 Geralyn's expertise helping filmmakers realize their creative visions is especially evident during Sundance. We learned about the five films debuting at Sundance that Geralyn executive produced: Passing, Ailey, Rebel Hearts, Try Harder!, and Bring Your Own Brigade. Three of these films, (Bring Your Own Brigade, Rebel Hearts, Try Harder!) were funded through the Utah Film Center's fiscal sponsorship program. Each of these films, and many more, are highlighted in Geralyn's Sundance Cheat Sheet.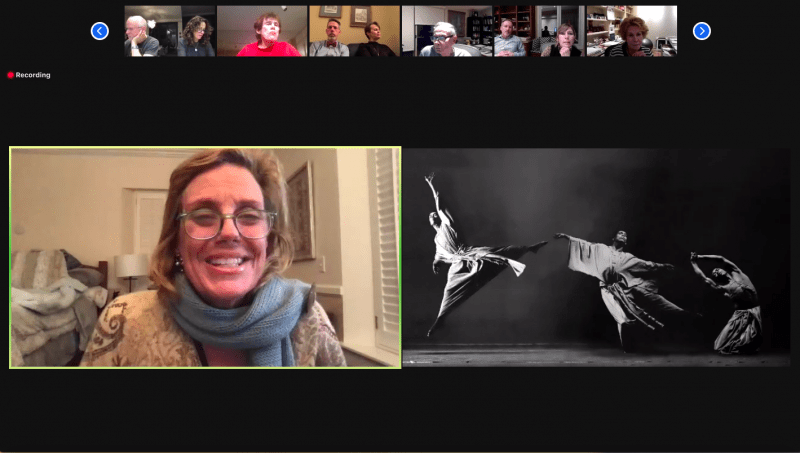 The most memorable parts of the evening came from the discussions we had about these films, what we are doing to support our community through COVID-19, and how we will engage with the new Sundance Film Festival digital format.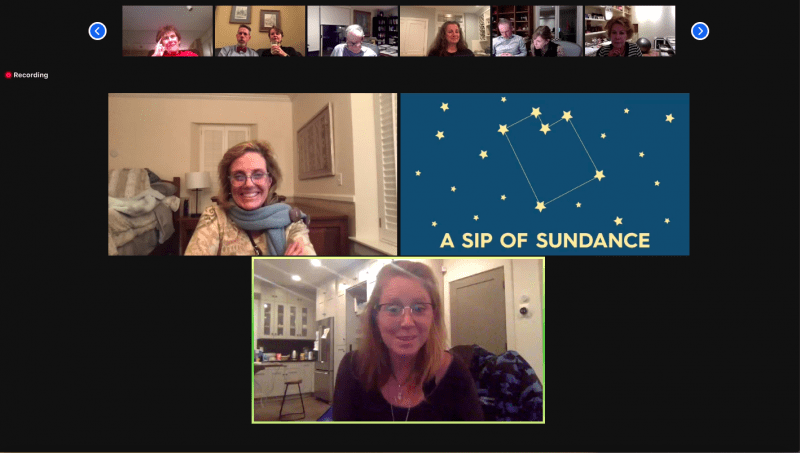 "The strange asset to this moment is a different kind of democratization to the industry." Amy Redford noted when speaking about the digital festival format. Amy went on to explain how many artists were able to participate this year who traditionally wouldn't have been able to travel to Utah. With the new festival format, many of us had questions regarding tickets, passes and access to the festival offerings. We were joined by Daniel Spada, Sundance Film Festival ticketing operations manager, who answered our questions and gave us tips and best practices to ensure we make the most of this year's festival. If you have additional questions, please reach out to Daniel at daniel_spada@sundance.org.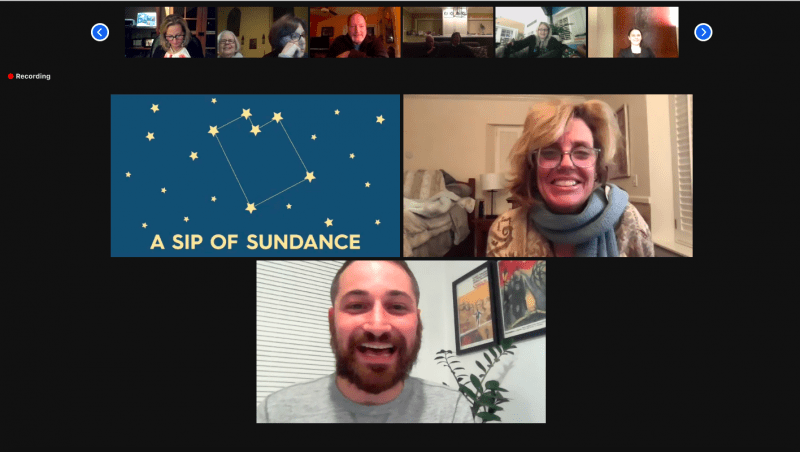 As Patrick Hubley mentioned in the discussion, Utah Film Center will present Tumbleweeds Films for Kids as part of Main Street in the Sundance Festival Village. Continuing our collaboration with Sundance Institute, these inspiring films for kids will be the sole programming for younger audiences during the 2021 Sundance Film Festival. Tumbleweeds and Utah Film Center are excited to announce these films and ticket availability soon.

In addition to the Sundance films highlighted throughout the evening, we also want to share with that Utah Film Center is screening online for free: 76 Days (January 19th at 7pm), about the initial harrowing days of the pandemic as it unfolded in Wuhan, and Resilience: the Biology of Stress and the Science of Hope, by Jamie Redford (Feb. 4th at 7 pm). You can find out more information about how to access these films at our website.

The past year has seen multiple unprecedented challenges. We are grateful to the healthcare workers who lead us through these times with collaboration and compassion, and to the many human moments - large and small - that show us the way forward. At the Film Center, these challenges and the stories that come from them, continually affirm our belief in the power of film to highlight diverse stories that can teach us about creativity, resilience, activism, and hope.

To our incomparable co-founder, Geralyn, thank you for sharing your expertise and enthusiasm with us. To our gracious hosts Marc and Mary Carole Harrison: we look forward to being with you in person next year. To Heather Kahlert: thank you for your support and friendship of Utah Film Center. To all of you who made the evening so enjoyable: thank you and we miss you. Until we meet again, let's carry with us the power of good films to make better humans.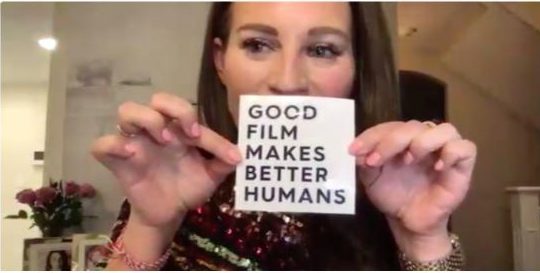 Geralyn's Sundance Cheat Sheet
Wednesday, January 13, 2021
7:00-8:00 pm Tips and Picks with Geralyn Dreyfous
Presented by the Utah Film Center with generous support from
The Kahlert Foundation and Intermountain Healthcare
If you're not already a member of our Film Center family, we'd love for you to join us by donating today!