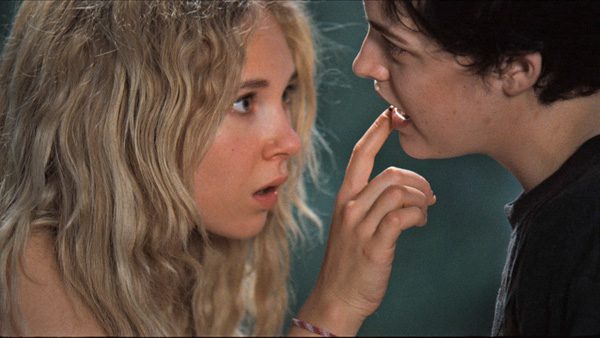 Friday, July 13 @ 11:00 PM | Rose Wagner Performing Arts Center – 138 W. Broadway (300 South)


Written + Directed by Bradley Rust Gray
110 min | 2012 | USA | Not Rated
New York in the summertime. Oh, to be young and in love—and periodically a flesh-rending creature of globular, hairy, throbbing pulp. That's the curse heaped upon the eponymous romantics in Jack and Diane.
Rising stars, Juno Temple  (Atonement, Dark Knight Rises) and Riley Keough (The Runaways, Magic Mike), lead this intimate cast in Bradley Rust Gray's (The Exploding Girl) minimalist junior effort. This film deftly handles the practice of transposing horror elements for the use of visual metaphors and nightmares in a film about tender coming-of-age teen love. Sparks fly, passion ensues, and we feel the pulsating from each frame of the film from that moment on in a slow-build, perhaps in a nuanced and understated way, letting the awkwardness of young love permeate the screen.
Diane is a hot British teen mess visiting her aunt in New York City—all baby-doll dresses, knit watermelon halter tops and purple knee socks—rocked by the hormonal lightning strike that is the butch, brooding Jack. The girls club—they kiss, they bond, they exchange sweet Manhattan banalities ("I have a Metrocard if you want it"), and then…THE EX (Kylie Minogue)!
Featuring animated sequences from by Quay Brothers and new music by Múm with Kylie Minogue.
Principal Cast: Juno Temple, Riley Keough and Kylie Minogue
Official Selection: Tribeca Film Festival