CORALINE
Directed by Henry Selick
100 min | 2009 | USA | Rated PG
In this stop-motion animation Oscar nominee, curious young Coraline unlocks a door in her family's home and is transported to a universe that strangely resembles her own—only better. But when her "Other Mother" doesn't want Coraline to return to reality, our heroine must summon an amazing amount of courage to go home and save her family.
Tumbleweeds year-round programming sponsored by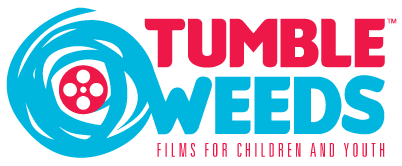 The Utah Film Center presents a free monthly film series of the best films from the annual Tumbleweeds Film Festival. This annual event in Salt Lake City presents the best in children's cinema from around the world and includes documentary, live-action and animated films.
Saturday, Oct 4 @ 11AM
The City Library – Salt Lake City
Learn More…
Friday, Oct 10 @ 6PM
Sorenson Unity Center – Salt Lake City
Learn More…
Saturday, Oct 11 @ 2PM
Orem Public Library – Orem
Learn More…
Saturday, Oct 11 @ 2PM
Star Hall – Moab
Learn More…
Friday, Oct 17 @ 4PM
King Koal Theatre – Price
Learn More…
Saturday, Oct 18 @ 11AM
Viridian Center – W Jordan
Learn More…
Saturday, Oct 18 @ 3PM
Prospector – Park City
Learn More…