THE LEGACY OF FRIDA KAHLO
Directed by Tadasuke Kotani
89 min | 2015 | Japan | Not Rated
Presented in English, and Japanese, Spanish, and French with English subtitles.
Award-winning photographer Miyako Ishiuchi travels to Mexico to inventory iconic artist Frida Kahlo's wardrobe and personal belongings when they're suddenly discovered 58 years after her death. Kahlo left behind a wealth of possessions in nearly mint condition—traditional Oaxacan costumes, exquisite embroideries, ornately painted braces, even nail polish and pills—that hint at how she lived. A documentary where fashion and "women's work" are given the respect and importance they deserve, The Legacy of Frida Kahlo captures the artistic process as it unfolds between two artists and two worlds: Japan and Mexico, the living and the dead. Evocative scenes shot on the Day of the Dead add a stirring emotional element to this artistic itemization, and give the impression that bringing back the dead through their second skins—their clothing, talismans and traditions—is well within grasp if the breeze and light are just right.
Official Selection: 2016 Hot Docs International Documentary Film Festival
Doors open at approximately 4 PM for the 5 PM screening and 6:40 PM for the 7 PM screening. No ticket is required and seating is first come, first served.
Presented in partnership with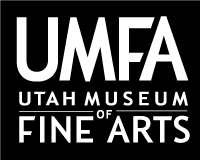 Saturday, August 26 @ 5:00 PM
Utah Museum of Fine Arts
Salt Lake City
Learn More…
Saturday, August 26 @ 7:00 PM
Utah Museum of Fine Arts
Salt Lake City
Learn More..