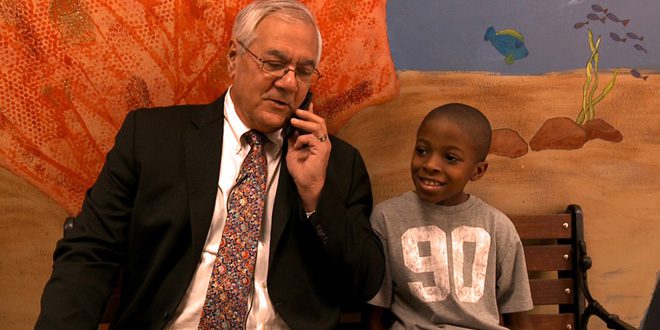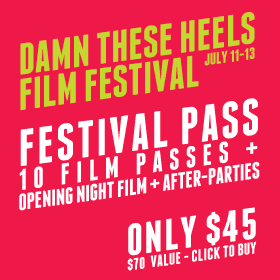 ABOUT
The Utah Film Center is excited to present the Damn These Heels Salt Lake City International LGBT Film Festival featuring independent, documentary, and foreign feature-length films and short films, July 11-13 at the Rose Wagner Performing Arts Center.
---
All screenings take place at the Rose Wagner Performing Arts Center (138 W 300 S, SLC), in either the Jeanne Wagner or Black Box theatres.The Jeanne Wagner is the main theatre on the west side of the main entrance, and the Black Box is on the east side of the main entrance.
---
TICKETS
There are three ways to see films
Be a VIP-Become a Sponsor
Sponsorship starts at only $150 and include great perks, including opening night pre-film party, 2 festival passes, recognition in festival materials. Step up to a $250 sponsorship and recieve an invitation to the Saturday night party at the home of Michael & Donna Weinholtz. Click here to learn more about sponsor levels.
Buy a Festival Pass – Only $45
Get one ticket to the opening night film, plus a pass that gets you 10 tickets for the rest of the festival. Use these 10 tickets however you want; see 10 films or get 10 tickets to one film and bring your friends, or any combination inbetween. In addition to film tickets, you will also get access and perks at our three official after-parties. Click here to learn more and buy your pass.
Buy Individual Film Tickets
Individual tickets will go on sale June 23 and will be $6 ($4 plus $2 surcharge)
---
AFTER-PARTIES
Damn These Heels after-parties will be held each night of the festival at the following locations:
/// Friday, July 11 @ 9:00PM
The Sun Trapp
102 South 600 West
/// Saturday, July 12 @ 9:30PM
Zest
275 South 200 West
/// Sunday, July 13 @ 9:00PM
Club Jam
751 North 300 West
April Carrión of Mala Mala and RuPaul's Drag Race will host & perform at the official Damn These Heels closing night party.
DTH pass holders get FREE entry and exclusive perks
---
SPONSORS
BEST DIRECTOR


BEST PERFORMANCE
IN A LEADING ROLE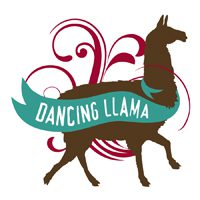 BEST PERFORMANCE
IN A SUPPORTING ROLE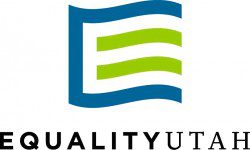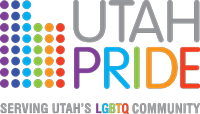 BEST CINEMATOGRAPHY



BEST PRODUCTION DESIGN
90.0 KRCL
ACLU of Utah
Leonardo Silveira and David Parkinson
Curtis Thornhill
BEST VISUAL EFFECTS
The LGBT Community Endowment Fund at the Community Foundation of Utah
Senator Jim Dabakis
Mark Miller Subaru
Michelle Turpin P.C.
GOLD SPONSORS
Lisa Tzovolos Allcott
Peter Begich & Adam Leishman
Keb Brady
Weston Clark & Brandon Mark
Jacke Corbett & Galina Perova
Elizabeth Haslam & Judy Rollins
Mihail Lari & Scott Murray
D. Allen Miller
Stephanie Pappas
Jared Ruga
Byron Russell & Monte Caldwell
Utah Democratic Party
SILVER SPONSORS
Jeff Allison & Mark Linnell
Alan Anderson & Kyle Daniels
Lisa G. Aspinwall
Jackie Biskupski & Marva Match
Arlyn Bradshaw & Neil Webster
Deanna & Dann Byck
Katie Hoffman-Abby
Laziz Middle Eastern Spreads
Matthew J. Lyon
Steve Martinez & Terry Lucherini
Becky Moss
Bob Palais
Jandy Stelter
Kenny Wilks
BRONZE SPONSORS
John Bennett
Lou Borgenicht & Jody Plant
Dhiraj Chand
Chris Wharton Law, LLC
Janelle Heck & Kay Moncla
Jonathan Jepsen
Keri Jones
Rochelle Kaplan
Lauren Singer Katz
Lauren Littlefield
Maryann Martindale & Stacy Young
Elaine Moody-Davis
Jonathan Rock
Stan Rovig & Chuck Fluke
Women's Redrock Music Festival
Zest Kitchen & Bar
---

Opening Night Film

---

COMPARED TO WHAT? The Improbable Journey Of Barney Frank

Directed by Sheila Canavan, Michael Chandler

87 min | 2014 | USA | Not Rated

Opening night film is open to festival pass holders only. Buy your pass or sponsorship today to gurantee your seat at opening night!

*A post-film discussion with filmmakers Sheila Canavan and Michael Chandler. Unfortunately, due to illness, Barney Frank and Jim Ready will be unable to join us for the screening.

Compared to What: The Improbable Journey of Barney Frank is the surprise film of the year, a rare and intimate peek into the life of Barney Frank, the quick-witted, cantankerous, and most prominent openly gay congressman in the United States. A flawless example of what happens when the personal meets the political, the bare-all access of this documentary reveals Frank as one of the most sharp-tongued, entertaining, and lionhearted politicians of our time. Compared to What will make you want to cheer—for a trailblazing activist whose personal journey mirrors our country's path toward equal rights and for his knowing optimism, even in the face of a political system that seems increasingly broken. Seeing this film is bound to change the way people think about political leaders who happen to be gay because it tells the story of a man whose work impacts every American's life in ways he or she may not even be aware of.
| | | |
| --- | --- | --- |
| Date | Theater | Buy Tickets |
| Friday, July 11 | Jeanné Wagner inside the Rose Wagner | 8:00 pm PASS or SPONSORSHIP |

---
Full Festival Line-Up
---

APPROPRIATE BEHAVIOR

Directed by Desiree Akhavan

82 min | 2013 | USA | Not Rated

Iranian-American writer and director, Desiree Akhavan, is a triple threat. She wrote, directed, and stars in her latest film, Appropriate Behavior. With Lena-Dunham-like-wit (Akhavan actually is joining the cast of Girls in the fourth season), and as talented as Tina Fey, Akhavan shows off her talents as Shirin, the sexual, beautiful, Brooklynite reeling from a recent breakup with her long-time girlfriend.

Thus begins Shirin's rebound period, which is soon inconveniently complicated by the announcement of her brother's engagement to a parentally-pleasing Persian girl. Shirin engages in a range of intriguing sexual encounters, experiences hilarious and sometimes heartbreaking flashbacks, and makes half-hearted attempts to be a good daughter, which usually requires lying by omission. Ultimately, Shirin's challenge is to learn to live with herself, and it's often fun, occasionally painful, but always thoroughly entertaining to watch her figuring out who she is.


Official Selection: 2014 Sundance Film Festival, 2014 Frameline38 San Francisco International LGBT Film Festival
| | | |
| --- | --- | --- |
| Date | Theater | Buy Tickets |
| Saturday, July 12 | Black Box inside the Rose Wagner | 1:30 pm TICKET | PASS |
---

BOYS

Jongen

Directed by Mischa Kamp

78 min | 2014 | Netherlands | Not Rated

Presented in Dutch with English subtitles.

Beautifully made, intensely engrossing, and deeply moving, director Mischa Kamp's movie Boys chronicles the life of a young man named Sieger over his summer holidays. Training on a track team for national relay championships, Sieger is drawn to his teammate, Marc.

Exploring his feelings of attraction for Marc, and trying to balance them against life at home with his feuding father and brother, Sieger undergoes a lonely struggle to unravel his sexual identity. Ultimately, Sieger must choose between Marc and Jessica, a young woman he is set up with, and decide whether his secret love for Marc is worth the risk. Enhanced by stunning cinematography and dynamic performances from the cast, this film's tenderness and heart remind us of the raw vulnerability and electric excitement of falling in love for the first time.


Official Selection: 2014 Seattle International Film Festival, 2014 Boston LGBT Film Festival, 2014 Inside Out Toronto LGBT Film Festival, 2014 Outfest Los Angeles LGBT Film Festival
| | | |
| --- | --- | --- |
| Date | Theatre | Buy Tickets |
| Saturday, July 12 | Jeanné Wagner inside the Rose Wagner | 2:00 pm TICKET | PASS |
---

THE CIRCLE

Der Kreis

Directed by Stefan Haupt

102 min | 2014 | Switzerland | Not Rated

Presented in Swiss and German with English subtitles.

This award-winning film chronicles a tumultuous period for Switzerland's pioneering gay male organization, The Circle, as seen through the eyes of timid schoolteacher Ernst Ostertag and drag performer Röbi Rapp, partners for more than 50 years! The couple first met through their association with The Circle, the centre of Switzerland's discreet, but thriving, gay community. The Circle was known both for the magazine it produced, which was read by thousands in Switzerland and abroad, and for its legendary annual masked balls.

In present-day interviews, the wonderfully charming Ernst and Röbi recount their lives in the 1950s while wonderfully acted and artfully directed reenactments document the growth of their relationship, the important role The Circle played in their lives, and the way a series of murders at the end of the 1950s shook Zurich's gay male community, leading to repression and scapegoating that threatened The Circle's existence. Director Stefan Haupt's strong storytelling uncovers a fascinating and important period of gay history and liberation and inspires us with Ernst and Röbi's self-knowledge and courage.

Winner: Teddy Award and Panorama Audience Award—2014 Berlin International Film Festival, Audience Award for best documentary—Boston LGBT Film Festival
| | | |
| --- | --- | --- |
| Date | Theatre | Buy Tickets |
| Sunday, July 13 | Jeanné Wagner inside the Rose Wagner | 11:30 am TICKET | PASS |
---

CUPCAKES

Directed by Eytan Fox

90 min | 2013 | Israel | Not Rated

Presented in English, Hebrew, and French with English subtitles.

Whoever said that too much sugar is a bad thing has never seen Cupcakes. This lively musical romp, filled with a healthy dose of acceptance and love, is sure to satisfy your cinematic sweet tooth. 

Playing on the world's penchant for reality singing competitions, Cupcakes brings together six quirky friends as they gather to watch Universong, a fictional European singing competition. When Anat is dumped by her husband, her five friends band together to lift her spirits with a spontaneous ditty. 

After a cell phone recording of their song goes viral, the group of friends is selected by the 

Universong

 judges to represent Israel in the next competition. The eccentric sextet includes Anat (a successful baker), Dana (a reluctant political aide), Efrat (a struggling singer/songwriter), Keren (an introverted blogger), Ofer (a confident kindergarten teacher who sings to his classes in drag), and Yael (a beauty queen turned lawyer). All of them are about to embark on a once-in-a-lifetime journey.

Buoyed by a catchy soundtrack and endearing cast, Cupcakes will have you humming the group's signature song while smiling from ear to ear. This film's celebratory message is just the right amount of sweet.

Official Selection: 2014 Frameline38 San Francisco International LGBT Film Festival
| | | |
| --- | --- | --- |
| Date | Theatre | Buy Tickets |
| Saturday, July 12 | Black Box inside the Rose Wagner | 11:30 am TICKET | PASS |
---

DER SAMURAI

Directed by Till Kleinert

79 min | 2014 | Germany | Not Rated

Presented in German with English subtitles.

In a small countryside town in rural Germany, Jakob, a straight-laced young cop, takes on the case of a wolf that has been prowling the woods and backyards of frightened townsfolk. Desperate to protect his hometown, Jakob starts hanging bags of meat in the outlying woods to keep the wolf at bay. Soon he receives a mysterious package addressed to "Lonely Wolf" with instructions to deliver it to the woods. When Jakob tracks down the recipient, he finds a raspy-voiced young man wearing a long white dress with long blond hair and a feral look in his eyes.

This overnight trek through the streets and woods propels Jakob on a journey to confront his demons and face long-buried fears and fantasies that have been repressed for a long time. The more Jakob tries to uphold law and order, the more irresistible becomes his urge to give in to what his samurai sword-wielding adversary offers: transgression with deliciously violent abandon.

Once this night is over, the townsfolk will wish it was just a wolf that has come to haunt them. Shocking, bloodthirsty, and downright strange, Der Samurai is a horrific thriller that pulsates with relentless intensity.

Official Selection: 2014 Berlin Film Festival, 2014 Tribeca Film Festival
| | | |
| --- | --- | --- |
| Date | Theatre | Buy Tickets |
| Saturday, July 12 | Black Box inside the Rose Wagner | 9:15 pm TICKET | PASS |
---

DUAL

Dvojina

Directed by Nejc Gazvoda

102 min | 2013 | Slovenia | Not Rated

Presented in English, Slovenian, and Danish with English subtitles.

Finishing the last day of her job as a shuttle driver in Ljubljana, Slovenia, Tina is preparing for a job interview set up by her father, who wants her to have a lucrative career. However, when a plane from Denmark is forced to land at the Slovenian airport, Tina's world is turned upside down by the lovely, quirky Iben.

Since Tina is Slovenian and Iben is Danish, they must communicate in the only language they share: English. Although Iben has a secret she can't tell Tina, the women share the joys and adventure of an unexpected romance that changes both of their lives. More than a love story, Dual is a film about being true to oneself and daring to live life the way you dream it should be.
| | | |
| --- | --- | --- |
| Date | Theatre | Buy Tickets |
| Saturday, July 12 | Black Box inside the Rose Wagner | 6:30 pm TICKET | PASS |
| Sunday, July 13 | Black Box inside the Rose Wagner | 12:00 pm TICKET | PASS |
---

LADY VALOR: The Kristin Beck Story

Directed by Mark Herzog, Sandrine Orabona

90 min | 2014 | USA | Not Rated

*Subject of the film, Kristin Beck, will be in attendance for a post-film discussion immediately following the film.

Former Navy SEAL Christopher Beck gained public attention in 2013 when she came out as Kristin Beck, a transgender woman. Shortly after retiring from active duty, Kristin embraced her true identity that she had hidden throughout her time in the service, knowing that she would lose everything if anyone learned her secret. When she came out on CNN, many friends, colleagues, and family members were taken by surprise.

While many people have been supportive, there are those who have exhibited more bigotry than Kristin ever expected. After more than twenty years of service in one of the most elite special-forces units, she has learned that her fight for life, liberty, and the pursuit of happiness didn't end on the battlefield.

Through exclusive interviews with Kristin, her family, and her friends, as well as footage of Christopher Beck in training and combat, the filmmakers reveal Kristin's courage, resolve, and perseverance in this intimate portrait of a remarkable hero and leader.

Official Selection: 2014 SXSW Film Festival, 2014 Hot Docs Canadian International Documentary Festival, 2014 Human Rights Watch Film Festival
| | | |
| --- | --- | --- |
| Date | Theatre | Buy Tickets |
| Saturday, July 12 | Jeanné Wagner inside the Rose Wagner | 4:00 pm TICKET | PASS |
---

MALA MALA

Directed by Antonio Santini, Dan Sickles

87 min | 2014 | USA/Puerto Rico | Not Rated

*Filmmakers, Dan Sickles and Antonio Santini and subject of the film and Rupaul's Drag Race star, April Carrión will be present on Closing Night for a post-film discussion immediately following the film.

After the Q&A, join us, the filmmakers, and April Carrión at Club Jam for the official DTH closing night party. Cover is only $5, free if you have a festival pass, and April will host and preform!!!

This gorgeous and well-crafted film premiered to great reviews at the 2014 Tribeca Film Festival. A celebration of the trans community in Puerto Rico, this documentary is an intimate exploration of self-discovery and activism featuring a diverse collection of individuals. Similar to the groundbreaking film Paris Is Burning, Mala Mala follows the lives of a transgender sex worker, her straight-identified male partner, a trans club owner, a local performer, a trans activist, an aged salon owner, and a familiar performer who appears on the television show RuPaul's Drag Race.

In all, audiences are given a glimpse of nine fascinating profiles. This endearing and at times tragic story unifies people as it takes them on a journey to find love, acceptance, self-awareness, and equality.
| | | |
| --- | --- | --- |
| Date | Theatre | Buy Tickets |
| Sunday, July 13 | Jeanné Wagner inside the Rose Wagner | 7:00 pm TICKET | PASS |
---

MY PRAIRIE HOME

Directed by Chelsea McMullan

76 min | 2014 | Canada | Not Rated

Returning home to Canada's Alberta province, transgender singer/songwriter Rae Spoon, who prefers the gender-neutral pronoun "they," travels the Canadian prairies via Greyhound bus, playing small shows in small towns. As the miles on the road add up, Spoon opens up about growing up in an abusive evangelistic household, discovering their gender identity and sexuality, and experiencing high school love.

With lyrics inspired by life and the surrounding landscape, Rae Spoon explores and builds their life as a transgender person and musician. As Spoon, sitting in a generic hotel room, puts it, "When you don't fit into the gender system, people tell you that you shouldn't exist, and you don't exist. Well, I'm here to tell ya, I exist." 

Director Chelsea McMullan takes us on a playful journey, unfolding Spoon's story through live music performances, intimate interviews, and narrative music videos in this memorable documentary/musical hybrid.

Winner: Best Canadian Documentary-Vancouver Film Critics Circle; Official Selection: 2014 Sundance Film Festival
| | | |
| --- | --- | --- |
| Date | Theatre | Buy Tickets |
| Sunday, July 13 | Black Box inside the Rose Wagner | 2:30 pm TICKET | PASS |
---

MY STRAIGHT SON

Azul y no tan rosa

Directed by Miguel Ferrari

112 min | 2012 | Venezuela | Not Rated

Presented in Spanish with English subtitles.

Diego, a successful fashion photographer in Caracas, is in a longtime and loving relationship with his partner Fabrizio, an OB/GYN physician who would like to settle down. Fabrizio proposes that Diego move in with him to "formalize" their relationship. While considering Fabrizio's offer, Diego learns that his son, Armando, a teenager who lives in Spain with his mother and whom he hasn't seen in five years, will be coming to live with him for a short time. 

Shortly after Armando's arrival, Fabrizio is the victim of a horrific hate crime that leaves him in a coma. While coping with anger and grief, Diego must strive to build a relationship with his estranged son, who harbors deep anger at being abandoned by his father. Now, they both must learn to accept one another: Armando to the unknown, homosexual world of his father, and Diego to the closed attitude of his teenage son.

Fueled by a strong script, wonderful performances, and a great cast of supporting characters, this wonderful film tackles tough issues with charm and grace.

Be advised: This film contains graphic scenes of homophobic violence.

Winner: Goya Award for best Ibero-American film, Audience Award –2014 Miami Gay and Lesbian Film Festival; Official Selection: 2014 Málaga Film Festival, 2014 Inside Out Toronto LGBT Film Festival 
| | | |
| --- | --- | --- |
| Date | Theatre | Buy Tickets |
| Saturday, July 12 | Black Box inside the Rose Wagner | 3:30 pm TICKET | PASS |
---

SUCH GOOD PEOPLE

Directed by Stewart Wade

95 min | 2014 | USA | Not Rated

Richard and Alex are out for a drive and spot their dream home. After crashing a party to get a look inside the house, they soon find themselves house-sitting for the homeowners, Jake and Chloe, who are leaving to do missionary work with orphaned children in Bhutan. While house-sitting, Richard and Alex discover a secret room filled with cash that they aren't sure what to do with. Things get even more complicated when they learn that Jake and Chloe have been killed in a freak accident.

Now that Richard and Alex have the cash, they decide to buy their dream home, only to find that they aren't the only ones interested in the house. Suddenly the couple are embroiled in a mystery, the focus of a police investigation, and the object of some extreme sibling rivalry.

Featuring a terrific cast, Such Good People is an old-fashioned screwball comedy about greed and jealousy that is sure to entertain.

Official Selection: 2014 Miami Gay and Lesbian Film Festival, 2014 FilmOut San Diego LGBT Film Festival, 2014 Adelaide Queen Culture and Film Festival
| | | |
| --- | --- | --- |
| Date | Theatre | Buy Tickets |
| Saturday, July 12 | Jeanné Wagner inside the Rose Wagner | 10:00 am TICKET | PASS |
| Sunday, July 13 | Jeanné Wagner inside the Rose Wagner | 2:00 pm TICKET | PASS |
---

TO BE TAKEI

Directed by Jennifer M. Kroot

90 min | 2014 | USA | Not Rated

Just a few weeks after the historic gay weddings occurred in Utah, To Be Takei became one of the most relevant, must-see films at the 2014 Sundance Film Festival. The filmmakers and the two Takei husbands were received with long, standing ovations, and George Takei delighted audiences with angry condemnations of Governor Herbert, which were surprisingly rage filled coming from a seemingly mild-mannered 70-year-old.

George Takei endured World War II internment camps, racism in movies and television, and William Shatner. During his 50-plus years as an actor, he became a trailblazer for Asian American actors, and he will even star in a Broadway musical this year. He also went where few celebrities had gone before—out of the closet on his own accord, which in 2005 was rarer than it is today.

With humor, passion, compassion—and the essential support of his nagging, doting, and scene-stealing husband, Brad—George evolved into activist, politician, tastemaker, and Facebook/Trekkie/Comic Con royalty. To Be Takei is a timely, funny, and glorious story.

Official Selection: 2014 Sundance Film Festival, 2014 Hot Docs Canadian International Documentary Festival
| | | |
| --- | --- | --- |
| Date | Theatre | Buy Tickets |
| Saturday, July 12 | Jeanné Wagner inside the Rose Wagner | 7:00 pm TICKET | PASS |
---

TOM AT THE FARM

Tom à la ferme

Directed by Xavier Dolan

102 min | 2013 | Canada/France | Not Rated

Presented in French with English subtitles.

This is the story of Tom. In the midst of grief and depression, he travels to the country for the funeral of his lover, Guillaume. When he arrives, he discovers that nobody knows about his relationship with the deceased or even who he is. Guillaume's mother, Agathe, is blind to her son's sexuality and lives believing a cover story about a girlfriend in Montreal. 

Francis, Guillaume's handsome and volatile older brother, also lives on the farm, and events take a dark turn when Francis violently threatens Tom if the truth gets out. Tom decides to stay at the farm, accepting Francis's bullying and forging an increasingly bizarre relationship with his tormentor that ranges from regular beatings to impromptu tango sessions in the barn.

At 25 years old, writer/director Xavier Dolan, who also plays Tom in the film, is already a prolific and accomplished filmmaker. This film, his first attempt into suspense and menace, is as much exhilarating as it is unsettling. Described as "queer noir," Tom at the Farm takes the viewer on a tightrope walk that teeters masterfully between eroticism and the possibility of violence.

Winner: FIPRESCI Prize–2013 Venice Film Festival, People's Choice Award–2014 Istanbul International Film Festival; Official Selection: 2013 Venice Film Festival, 2013 Toronto International Film Festival
| | | |
| --- | --- | --- |
| Date | Theatre | Buy Tickets |
| Saturday, July 12 | Jeanné Wagner inside the Rose Wagner | 9:30 pm TICKET | PASS |
| Sunday, July 13 | Black Box inside the Rose Wagner | 4:45 pm TICKET | PASS |
---

THE WAY HE LOOKS

Hoje eu quero voltar sozinho

Directed by Daniel Ribeiro

95 min | 2014 | Brazil | Not Rated

Presented in Portuguese with English subtitles.

From Brazil comes this charming coming-of-age story about friendship and the desire for a first love. Leonardo is a blind teenager yearning for independence from his well-meaning, but overprotective, family. He hopes to go on an exchange program abroad, a plan that doesn't sit well with his BFF, Giovanna, who is always at his side and who secretly wishes they were more than just friends.

The arrival of Gabriel, a new student who befriends Leonardo and Giovanna, shakes everything up. While Leonardo is excited to make a new a friend, Giovanna becomes jealous of the time the boys are spending together. Meanwhile, as Leonardo's connection with Gabriel grows, he begins to realize that he is falling in love with his new friend. Could Gabriel be feeling the same way?

Capitalizing on wonderful performances from the young cast, director Daniel Ribiero crafts a sensitive and endearing story filled with flashes of humor that wonderfully captures the experience of first love. This sweet film is sure to leave you smiling.

Winner: Teddy–2014 Berlin Film Festival, Audience Award–2014 Guadalajara Mexican Film Festival; Audience Award-Torino International Gay & Lesbian Film Festival 
| | | |
| --- | --- | --- |
| Date | Theatre | Buy Tickets |
| Saturday, July 12 | Jeanné Wagner inside the Rose Wagner | 12:00 pm TICKET | PASS |
| Sunday, July 13 | Jeanné Wagner inside the Rose Wagner | 4:30 pm TICKET | PASS |
---

YOU AND THE NIGHT

Les rencontres d'après minuit

Directed by Yann Gonzalez

98 min | 2013 | France | Not Rated

Presented in French with English subtitles.

In an all-but-abandoned tower in the middle of a snowy forest, we meet our hosts for the evening: a sad young woman, a one-eyed young man, and their horny transvestite maid. They are preparing for an orgy. With anticipation and trepidation, they await the arrival of their guests: the Slut, the Stud, the Teen, and the Star. What ensues is a surreal journey through voyeurism, participation, and finally complicity.

Much like what happens in John Hughes's 

The Breakfast Club,

 the guests' private lives (and private parts) emerge via bawdy flashbacks and naughty monologues. 

You and the Night

 is dark and outrageous, yet sensuous, and surprisingly poetic.

Director Yann Gonzalez's bright and thumping visual style combines with a suggestive and dreamlike score by French electro group M83 to make this one party you won't want to miss!

Be advised: This film contains scenes of explicit sex and nudity.

Winner: Best Picture—2013 Athens International Film Festival, Best Picture—2013 Milan Film Festival; Official Selection: 2013 Cannes Film Festival, 2014 International Film Festival Rotterdam
| | | |
| --- | --- | --- |
| Date | Theater | Buy Tickets |
| Friday, July 11 | Black Box inside the Rose Wagner | 9:30 pm TICKET | PASS |