SAME-SEX ATTRACTED
Josh
2020-07-17T11:24:59-06:00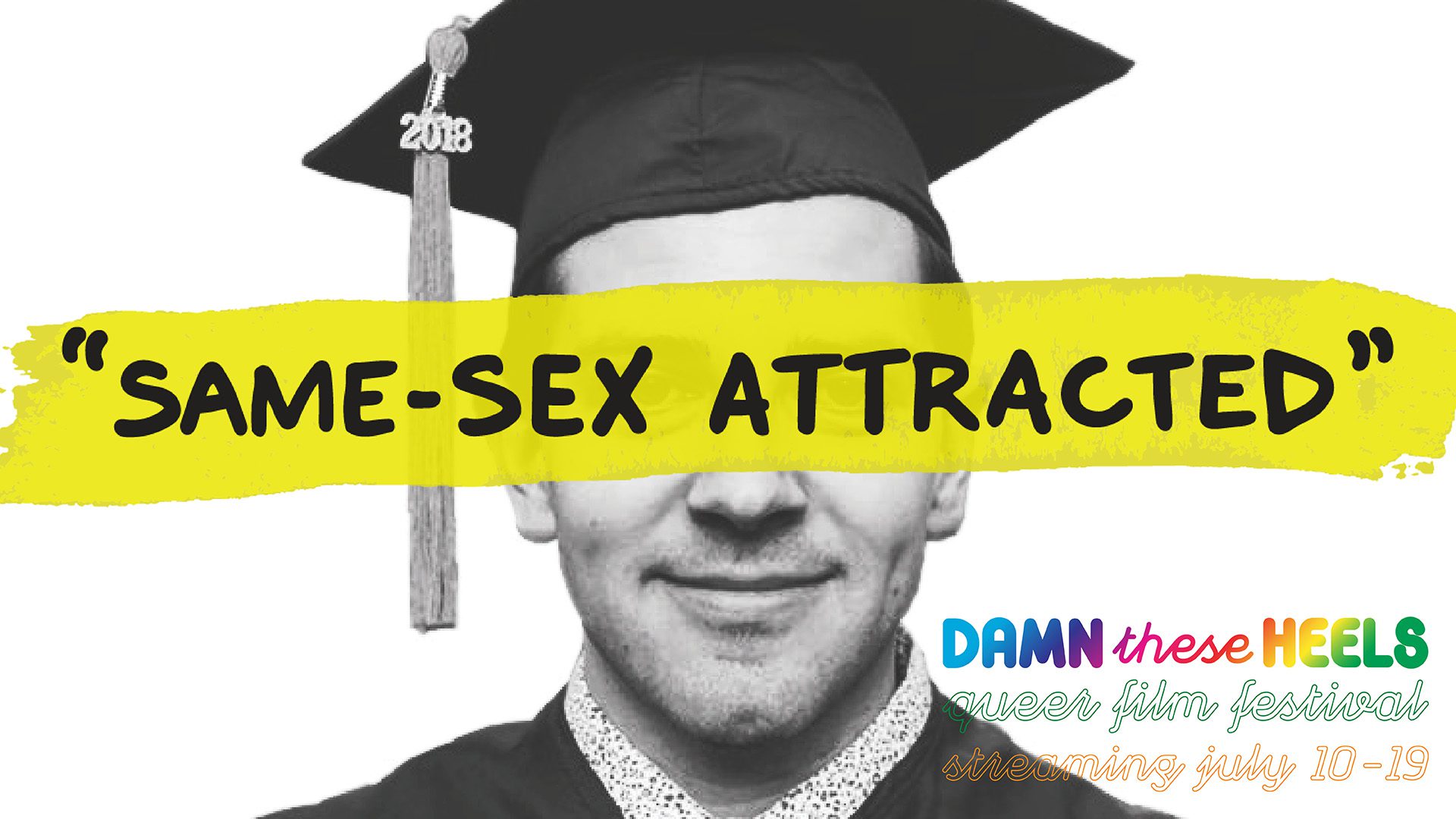 This film was presented as part of the
2020 Damn These Heels Queer Film Festival
.
Get access to all Festival streaming films with a pass:
Purchase a ticket to this film:
You may pre-order this film, the film will be available for viewing during the Festival - July 10-19, 2020
---
Directed by:
Maddy Purves and Zoie Young
Captions:
Closed Captions
Restrictions:
Available only in the US
College is a time for exploring who you are and how you'll fit into the world. But what do you do when you discover that who you are is in contradiction to the values of the institution you are attending? Same-Sex Attracted follows a group of LGBTQ youth over an academic year at Brigham Young University as they attempt to reconcile the conflicting messages they receive about faith, sexuality, gender, family, love, and acceptance. Made by former students Maddy Purves and Zoie Young, this film is told with a mix of vérité style and one-on-one interviews that offer a unique look into the challenges LGBTQ individuals face when attending a religious university, especially when it comes to the school's strict but vague honor code. Students of a non-BYU-affiliated club for the "same sex attracted" battle with the offices of the school over housing, physical displays of affection, name changes, and all types of minutia that make for a reputably LGBTQ hostile environment. Purves, Young, and the wildly brave participants of this documentary take on a monolith of Mormonism, and though the strides portrayed are small, the film itself is a testimony of queer spirit and its ability to grow in harsh conditions.
Remarkably, Same-Sex Attracted presents the story of the LGBTQ student experience at BYU with the intention of offering an olive branch of understanding. By allowing the audience the freedom to watch, recognize, and empathize with real people, the film patiently approaches larger, controversial issues and simply encourages the audience to come away from the film with a broadened understanding, demanding nothing more.
– Sarah Mohr and Mara Lemesany