Media Education
Integrating Media Arts into Classroom Learning
Utah Film Center's Media Education programs benefit over 12,000 students each year. We introduce students and teachers to the power of film as a teaching and learning resource and work to improve students' media literacy through film screenings, discussions, workshops, and classroom lessons that will increase student engagement, comprehension, and critical thinking while supporting core curriculum requirements for arts education.
---
Meet the Team
Education Manager
Michelle Walker
Michelle Walker is a teacher, writer, artist, photographer, and public speaker. She grew up in Fairfield, California and moved to Utah where she attended Brigham Young University. She received her BA in English Teaching with an accompanying minor in Art Education. She has had incredible experiences teaching literature and art to thousands of students grades 6-12 at Mapleton Junior High School and American Fork High School. Her greatest passion as an educator is to inspire students to authentically share their stories and to listen deliberately to the stories of others. As a result of this desire, she and some wonderful colleagues began and facilitated a slam poetry club, a school-wide annual storytelling slam, and an anti-bullying organization called 'Be The Change' that brought the student body into greater unity. She is dedicated to creating spaces where disparities can be bridged and humans can genuinely connect.
Part of what makes Michelle a unique, powerful, and versatile educator is her ability to collect of words, images, colors, stories, and experiences. She has travelled the world (and plans to continue these explorations), lived in Alaska leading groups of people into pristine areas of the state avoiding Brown Bear attacks, and hiked countless miles of Southern Utah's desert washes. While her first love will always be the Pacific Ocean, there is something about the varied, arid, wide-stretching landscape of Utah's red rock regions that captivate her. Her paintings, writing, and photography reflect her experiences along the Pacific Coastline and the time she has spent wandering Southern Utah. She is very excited to be a part of the Education Team at the Utah Film Center. She is a true teacher at her core and nothing makes her come alive like inspiring and empowering fellow teachers and students.
Education Producer
Danny Schmidt
Danny Schmidt is a documentary filmmaker, cinematographer, and instructor based in his hometown of Salt Lake City. He graduated from the University of Utah in 2005 and went on to get his MFA in Documentary Film from Montana State University in 2012. At the Utah Film Center Danny teaches courses in documentary, editing, and cinematography, actively updating curriculum and searching for new ways to get students and teachers engaged with the filmmaking process.
Danny works actively in the film industry, regularly traveling to far-flung corners of the globe telling stories about people, places, and wildlife. His work has appeared on Netflix, National Geographic, PBS, Smithsonian Channel, and many others.
He is happy to bring his professional expertise and teaching experience to teachers and students around Utah.
Founder / Instructor
Rick Wray
Rick Wray was born in Salt Lake City, Utah. His university education took him to Seattle and the University of Washington. Back in Utah in 1996, Rick brought an educational vision to fruition when he co-founded Higher Ground Learning (HGL), a creative tutoring and mentoring center focused on creating customized learning models based on students individual learning needs. While at Higher Ground, Rick realized the dynamic nature of digital storytelling and its enormous untapped potential after designing and teaching numerous media arts workshops. In 1999, Rick passed on the reins of HGL and founded Utah's only not-for-profit youth media center, Spy Hop Productions. In 2003 he was the recipient of the Salt Lake City Mayor's Service to the Arts Award and in 2010 was a Utah finalist for the Ernst and Young Social Entrepreneur of the Year. In 2010 after serving over 10,000 Utah youth with innovative audio, video and interactive programming as Spy Hop Productions' Executive Director, Rick Wray stepped down to launch a full time teacher-training organization focused on integrating filmmaking and digital storytelling into classroom instruction. In September that year, Rick founded SHIFT and was the Executive Director through to 2015. In June of 2015, SHIFT joined the Utah Film Center and Rick is currently the Director of Education.
---
Major Funding and Support Provided By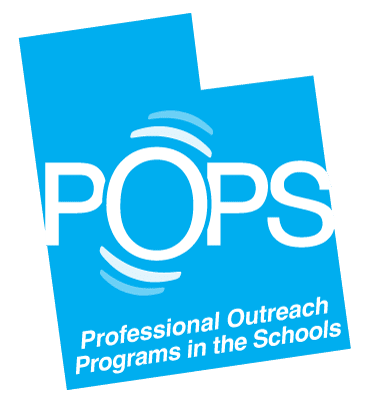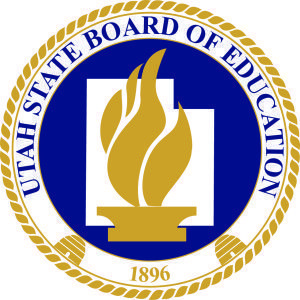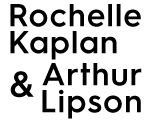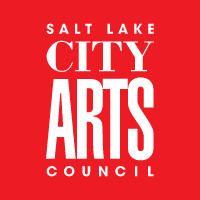 Utah Film Center Media Education programs are supported by POPS
About POPS
POPS (Professional Outreach Programs in the Schools) is an educational outreach program in the fine arts that provides a mechanism for Utah's professional art organizations to assist in teaching the Utah's fine art core curriculum in the public schools. Professional organizations match state revenues to support and enhance the delivery of art education through demonstrations, performances, presentations, and educational activities in the schools. The program ensures that each of the 41 school districts have the opportunity to receive services in a balanced and comprehensive manner over three years.
Utah Film Center POPS 2018-19 Final Annual Report
For more information contact Utah Film Center's Education Manager Michelle Walker at mwalker@utahfilmcenter.org