[insert page='33680′ display='content' class="filmresources"]
Laila Haidari survived child marriage and her own traumatic past to battle one of the deadliest problems in Afghanistan: heroin addiction. As the "mother of the addicts," she must prevail over a crisis of addiction and a corrupt government in a country on the verge of collapse.
---

Post-film discussion:

On local, state, federal, and international topics related to addiction including stigma, funding, government policy, and how to support a loved one.

Moderated by Erika George, director of the Tanner Humanities Center at the University of Utah
Panelists include:
Dr. Jennifer Plumb, a practicing physician and medical director of Utah Naloxone
Dr. Marcela C. Smid, medical director of the SUPeRAD (Substance Use and Pregnancy – Recovery, Addiction, Dependence
Teneille Brown, who is a Professor of Law at the S.J. Quinney College of Law and an adjunct in the Department of Internal Medicine's Program for Medical Ethics and Humanities
Asha Parekh, the Director of the Refugee Services Office within the Department of Workforce Services for the state of Utah – she also started the Salt Lake Area Family Justice Center at the YWCA Utah in 2007 to better assist victims of violence in one location
---
Screening funded in part by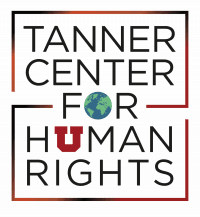 Presented in collaboration with
The Women Leaders in Global Health