On February 25 we hosted a free screening of UNAPOLOGETIC as part of our Through the Lens series presented in partnership with KUER and RadioWest.  Do you have questions or looking for resources after watching the film? Here is a list of resources about the filmmaker and subjects:
Learn more about the filmmakers and subjects

Director Ashley O'Shay
Producer Morgan Elise Johnson
Subject Bella BAHHS
Subject Janaé Bonsu

The Triibe – Online news platform co-founded by Morgan Elise Johnson
AirGo Episode 270 with Angela Davis – Podcast suggested during the post-film Q&A
Post-film Q&A from our February 25, 2021 screening, featuring subject Bella BAHHS and producer Morgan Elise Johnson, moderated by KUER's RadioWest host Doug Fabrizio.
Unapologetic captures a tense and polarizing moment in Chicago's fight for the livelihood of its Black residents. The film follows Janaé Bonsu and Bella BAHHS, two young abolitionist organizers, as they work within the Movement for Black Lives to seek justice for Rekia Boyd and Laquan McDonald, two young Black people killed by Chicago police. They aim to elevate a progressive platform for criminal justice to a police board led by Lori Lightfoot and a complicit city administration, while also elevating leadership by women and femmes.
---
Through The Lens screenings are presented in partnership with: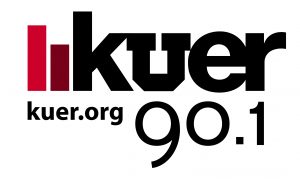 ---
Through The Lens screenings funded in part by: