On April 22, 2021, we hosted a free Earth Day screening of Youth v Gov in partnership with KUER and RadioWest as part of our monthly Through the Lens film and discussion series. Do you have questions or looking for resources after watching the film? Here is a list of resources about the filmmaker and subjects, plus a recording of the post-film Q&A recorded after the screening:
---
This post contains affiliate links and we may receive commissions for the purchases through these links at no extra cost to you.
---
Learn more about the film

Where to watch the film – Check the official website
RadioWest discussion with director Christi Cooper and subject/lead counsel Julia Olsen

Our Children's Trust – the non-profit public interest law firm representing the youth in the film
Juliana v. United States – l6:15-cv-01517 – learn more about the trial
Producer Olivia Ahneman's other films mentioned in the post film discussion
Post-film discussion from our April 22, 2021 free screening
Youth v Gov is the story of America's youth taking on the world's most powerful government. Armed with a wealth of evidence, twenty-one courageous leaders file a ground-breaking lawsuit against the U.S. government, asserting it has willfully acted over six decades to create the climate crisis, thus endangering their constitutional rights to life, liberty, and property. If these young people are successful, they will not only make history, they will change the future.
---
Through The Lens screenings are presented in partnership with: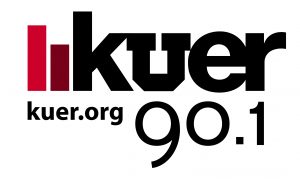 ---
Through The Lens screenings funded in part by: