(7331 S 900 E, Midvale, UT 84047 – due east of the Belgian Waffle Inn)
Catch a $5 show with Utah Film Center every Friday and Saturday evening starting July 9!
SALT LAKE COUNTY RECREATION CENTERS
Catch a free pop up or drive-in screening at Redwood, Draper and Gene Fullmer (West Jordan) Recreation Centers. Presented in partnership with Salt Lake County.
COMMUNITY PARTNER LOCATIONS
Catch a screening at other locations around town including Jordan Park, Pioneer Park, Alta Ski Area, Sugarhouse Park, and more!
For those who prefer a creative but more personal outdoor movie experience, Utah Film Center continues to offer technical gear and presentation expertise to families hosting private screenings in the popular Backyard Cinema rental program
SCHEDULE OF DRIVE-INS AND OUTDOOR FILMS AT LOCATIONS ALONG THE WASATCH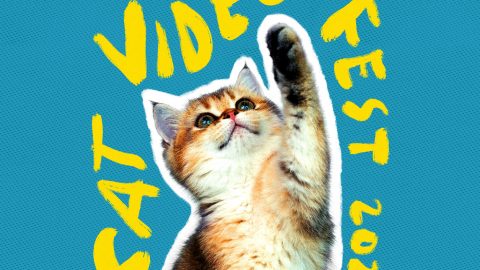 Union Drive-in, 7301 S 900 East >
Friday, July 23 @ 8:00 PM
CatVideoFest is a compilation reel of the latest and best cat videos culled from countless hours of unique submissions and sourced animations, music videos, and classic internet powerhouses. CatVideoFest is a joyous communal experience, only …