After the success of last year's inaugural "Sundance Kids" program, the Utah Film Center and Sundance Institute have once again joined forces to curate this exciting category at the 2015 Sundance Film Festival, which will be held January 22-February 1. This unique collaboration between the two organizations exposes audiences to independent and international cinema that appeals to the young and young at heart and has expanded to include three films in this year's section.
The films in the 2015 "Sundance Kids" section include the international premieres of Shaun of the Sheep (Directed by Mark Burton and Richard Starzack) and Operation Arctic (Directed by Grethe Bøe-Waal), and the US premiere The Games Maker (Directed by Juan Pablo Buscarini).
The Utah Film Center is also proud to announce that four films the organization fiscally sponsors are also 2015 official Sundance selections. Those films include world premieres of Dreamcatcher (Directed by Kim Longinotto), In Football We Trust (Directed by Tony Vainuku and Erika Cohn), The Hunting Ground (Directed by Kirby Dick), and Prophet's Prey (Directed by Amy Berg).
"SUNDANCE KIDS" LINEUP IN THE 2015 SUNDANCE FILM FESTIVAL
Shaun the Sheep
Directed by Mark Burton, Richard Starzack
81 min | 2015 | UK/France
Presented in English
When Shaun's mischief inadvertently leads to the Farmer being taken away from the farm, Shaun, Bitzer and the flock have to go into the big city to rescue him, setting the stage for an epic adventure. International Premiere
Operation Arctic / Operasjon Arktis
Directed by Grethe Bøe-Waal
89 min | 2014 | Norway
Presented in Norwegian with English subtitles
This modern-day Robinson Crusoe adventure is set in the Arctic. Through a misunderstanding, 13-year-old Julia and her eight-year-old twin siblings, Ida and Sindre, are left on a deserted island. The children have to find ways to survive, battling fierce winter weather, hungry polar bears, and loneliness. Cast: Kaisa Gurine Antonsen, Ida Leonora Valestrand Eike, Leonard Valestrand Eike, Nicolai Cleve Broch, Kristofer Hivju, Line Verndal. International Premiere
The Games Maker
Directed by Juan Pablo Buscarini
110 min | 2014 | Argentina
Presented in English
Ivan Drago's love of board games catapults him into the fantastical world of game invention and pits him against the inventor Morodian, who wants to destroy the city of Zyl. To save his family, Ivan must come to know what it is to be a true Games Maker. Cast: David Mazouz, Joseph Fiennes, Ed Asner, Megan Charpentier, Tom Cavanagh, Valentina Lodovini. U.S. Premiere
UTAH FILM CENTER FISCALLY SPONSORED FILMS IN THE 2015 SUNDANCE FILM FESTIVAL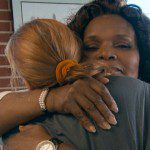 DREAMCATCHER
Directed by Kim Longinotto
98 min | 2015 | UK
Presented in English
Dreamcatcher takes us into a hidden world seen through the eyes of one of its survivors, Brenda Myers-Powell. A former teenage prostitute, Brenda defied the odds to become a powerful advocate for change in her community. With warmth and humor, Brenda gives hope to those who have none. World Premiere
In Football We Trust
Directed by Tony Vainuku and Erika Cohn
87 min | 2014 | USA
Presented in English
Four young Polynesian football players struggle to overcome gang violence and poverty as they enter the high-stakes world of recruiting, competitive athletics and family pressures. World Premiere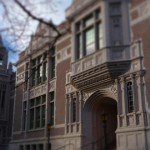 The Hunting Ground
Directed by Kirby Dick
90 min | 2014 | USA
Presented in English
From the makers of The Invisible War comes a startling exposé of rape crimes on U.S. campuses, their institutional cover-ups, and brutal social toll. Weaving together verite footage and first-person testimonies, the film follows survivors as they pursue their education and justice — despite harsh retaliation, harassment, and pushback. World Premiere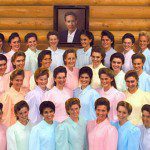 Prohpet's Prey
Directed by Amy Berg
90 min | 2015 | USA
Presented in English
When Warren Jeffs rose to prophet of the Fundamentalist Church of Jesus Christ of Latter Day Saints, he bridged the gap between sister wives and ecclesiastically justified rape, befuddling the moral compass of his entire congregation. World Premiere
For more information and showtimes visit www.sundance.org/festival
The Sundance Film Festival®
The Sundance Film Festival has introduced global audiences to some of the most groundbreaking films of the past three decades, including Whiplash, Boyhood, Rich Hill, Beasts of the Southern Wild, Fruitvale Station, Little Miss Sunshine, sex, lies, and videotape, Reservoir Dogs, Hedwig and the Angry Inch, An Inconvenient Truth, Precious and Napoleon Dynamite, and through its New Frontier initiative has showcased groundbreaking media works by artists and creative technologists including Chris Milk, Doug Aitken, Palmer Luckey, Klip Collective and Nonny de la Pena. The Festival is a program of the non-profit Sundance Institute®. 2015 Festival sponsors to date include: Presenting Sponsors – HP, Acura, SundanceTV and Chase Sapphire Preferred®; Leadership Sponsors – Adobe, Airbnb, Grey Goose® Vodka, LensCrafters, Southwest Airlines and YouTube; Sustaining Sponsors – Blundstone Australia Pty Ltd, Canada Goose, Canon U.S.A., Inc., Chobani, LLC, Omnicom, Stella Artois® and VIZIO. Sundance Institute recognizes critical support from the Utah Governor's Office of Economic Development, and the State of Utah as Festival Host State. The support of these organizations helps offset the Festival's costs and sustain the Institute's year-round programs for independent artists. sundance.org/festival
Sundance Institute
Founded in 1981 by Robert Redford, Sundance Institute is a nonprofit organization that provides and preserves the space for artists in film, theatre, and new media to create and thrive. The Institute's signature Labs, granting, and mentorship programs, dedicated to developing new work, take place throughout the year in the U.S. and internationally. The Sundance Film Festival and other public programs connect audiences to artists in igniting new ideas, discovering original voices, and building a community dedicated to independent storytelling. Sundance Institute has supported such projects as Beasts of the Southern Wild, Fruitvale Station, Sin Nombre, The Invisible War, The Square, Dirty Wars, Spring Awakening, A Gentleman's Guide to Love and Murder and Fun Home. Join Sundance Institute on Facebook, Instagram, Twitter and YouTube.
Utah Film Center
The Utah Film Center brings the world of film to local audiences through free community screenings and discussions, outreach programs, and visiting artists and professionals. Emphasizing social content and artistic excellence, we present the best documentary, independent, and dramatic cinema year-round. By collaborating with various educational and community organizations, the Utah Film Center promotes a diversity of ideas, provides forums for underrepresented groups, and develops new audiences for film throughout Utah.
Annually, the Utah Film Center presents the Tumbleweeds Film Festival for Children and Youth. The only festival of its kind in the Intermountain West, Tumbleweeds is committed to presenting inspiring and engaging films with high production and storytelling values, specifically curated for a youth audience.
The Utah Film Center is generously sponsored by the George S. and Dolores Doré Eccles Foundation, Salt Lake County Zoo, Arts & Parks Program, and Zions Bank.