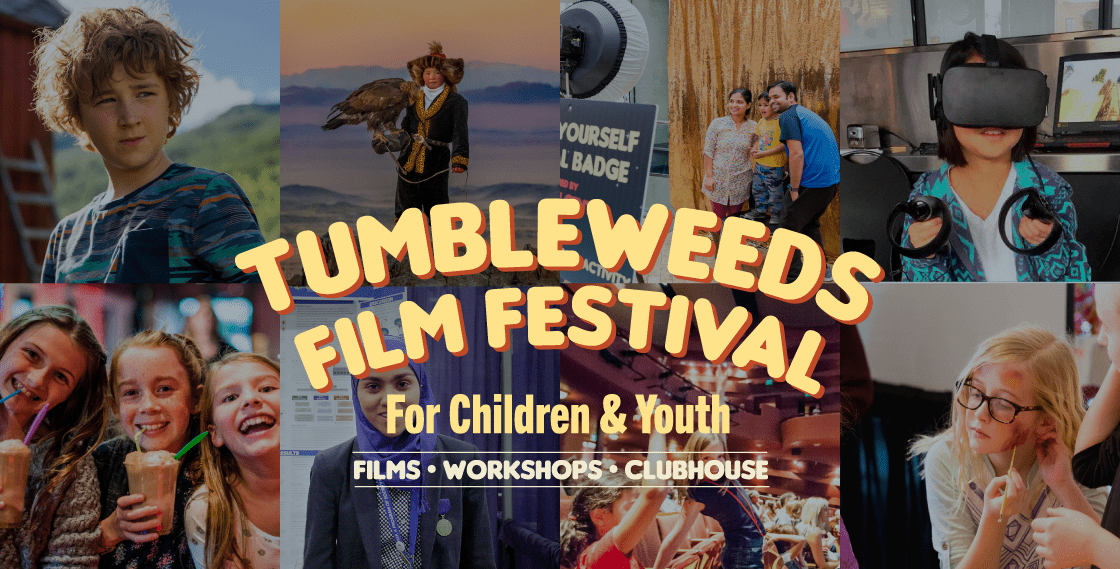 Founded in 2011, Utah Film Center's Tumbleweeds Film Festival is an annual film festival for children and youth, ages 4 and up, providing opportunities for film lovers of all ages to engage their creative spirit, and bridge cultures by experiencing films whose stories transcend geographic, cultural, and political boundaries.
The 2019 edition will take place March 1-3 at Library Square in downtown Salt Lake City. More details coming!
Tumbleweeds highlights stories and young protagonists from around the world, providing opportunities for Utah families to enjoy films from China, France, Germany, and Cuba (among many others) in an effort to cultivate an early appreciation for the arts. Families can also enjoy hands-on arts, crafts, media, and technology activities between films. In 2018, the Festival attracted nearly 4,000 attendees. Tumbleweeds is the preeminent cinematic festival for young audiences in the Mountain West, and encourages curiosity about our beautifully diverse and nuanced world.
Tumbleweeds features:
• Films from around the world
• Film-related workshops by professional artists
• Free, hands-on, creative activities for the whole family
"Tumbleweeds remains for my family one of the true cultural treasures of the Beehive State."
Patricia Dark – 2018 – Salt Lake Tribune
You can learn about past Festival here: 2018 • 2017* • 2016 • 2015
*No Festival was held in 2017 as the Festival was moved from Fall 2017 to Spring 2018,
Photos from the 2018 Tumbleweeds Film Festival!