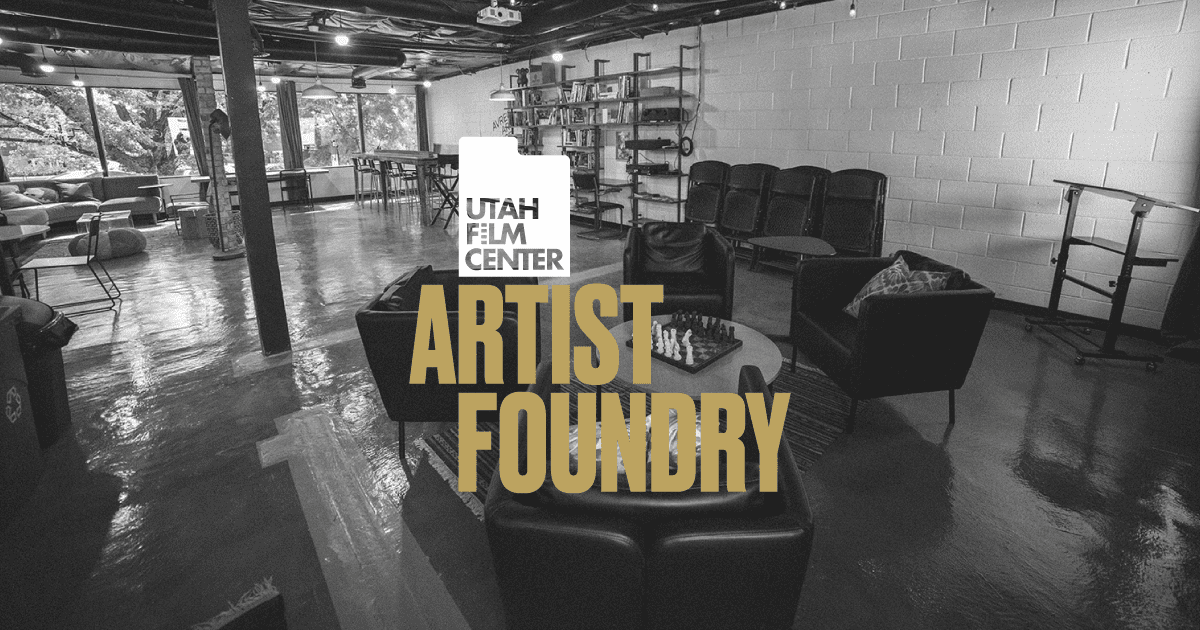 Utah Film Center Expands Artist  Support To Provide Filmmaker Coworking, Production, And Education Resources At The 'Utah Film Center Artist Foundry'
Avrec Art House is Now Part of Utah Film Center and Dedicated to Supporting Utah's Independent Film Community
Public Open House September 21 During the Salt Lake Gallery Stroll
Salt Lake City, UT – Utah Film Center announced today the acquisition of Avrec Art House's assets and the opening of Utah Film Center Artist Foundry, a production and coworking space where filmmakers can hone their craft and create independent films. Now working for the nonprofit Utah Film Center, Avrec Art House founder, Dallin Cerva will focus his efforts to provide crucial infrastructure, programming, and education support to the independent filmmaking community in Salt Lake City.
Elisabeth Nebeker, Executive Director of Utah Film Center, said, "Our mission is to bring the community together through the powerful medium of film so offering a creative space, development programs, and production services for our local artists at the Utah Film Center Artist Foundry is a natural and exciting extension of our mission. We look forward to seeing stories come alive in the space as artists do everything from pitching ideas, to finding their crew, conducting casting meetings, editing their project and hosting screenings."
Dallin Cerva, manager of the Utah Film Center Artist Foundry, said, "I started Avrec Art House as a way to address the lack of infrastructure available to independent filmmakers who want to live and work in Utah. My goal was to bolster the filmmaking community, to retain talented people and to sustain my own filmmaking career. Now with the support of the Utah Film Center, I see a larger movement taking hold in Salt Lake City to galvanize the community around the films being made in our home state. Working with the Utah Film Center is incredibly exciting and I look forward to continuing to help independent filmmakers tell stories the way they want to tell them."
Utah Film Center Artist Foundry, located at 320 S 300 E in downtown Salt Lake City, will continue to offer workshops in directing, screenwriting, acting, funding, and project pitching, as well as collaborating with the Utah Film Commission on local talent development. Memberships are available to access resources that make the filmmaking process smoother and more affordable. The Artist Foundry offers public and private editing bays, a screening room, rehearsal space and a flexible multi-purpose conference room. On September 21, the Utah Film Center Artist Foundry will be open to the public for tours, short film programs, and mingling with current members.
###
Utah Film Center
Utah Film Center inspires and engages diverse audiences to initiate conversation and community building through curated film exhibition, educational programs, and artist support. We continually strive to bring our community together through the powerful and efficient medium of film. Utah Film Center is a 501(c)(3) nonprofit organization. Connect with us on Facebook, Instagram, and Twitter. For more information visit http://www.utahfilmcenter.org/.