Julie Gale To Lead Educations Programs That Offer Innovative Ways To Introduce Media Literacy, Support Teachers And Use Film As A Powerful Tool For Discussion In The Classroom
Utah Film Center's Education Programs Supported More Than 535 Teachers In 18 School Districts Reaching More Than 12,990 Students in 2019 – 2020 School Year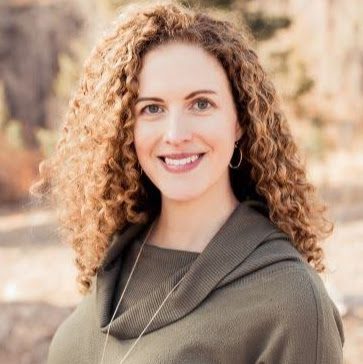 Salt Lake City, UT – Utah Film Center announced the appointment of education and nonprofit executive Julie Gale into the newly created position of Director of Education and Family Programs. Julie will lead, evaluate and expand Utah Film Center's Media Education programs that support teachers and students with free media literacy resources and workshops in all 41 school districts statewide. Julie is an artist, teacher, and academic administrator with over 15 years experience in K-16 arts education in film, media, and live theatre performance.
Utah Film Center's Media Education Department creates and curates lesson plans to guide educators on producing meaningful film projects with their students, workshops to unlock the magical world of animated storytelling, and thought-provoking study guides to spark discussion around universal themes in the classroom. Outside of a pandemic year, the Education department hosts free field trips for students to enjoy the popular Tumbleweeds Film Festival for Kids.
Patrick Hubley, Utah Film Center Executive Director, said, "As is the case for many arts organizations, the past year has forced us to adapt our programs to meet the moment. For us that included ensuring that we were continuing to offer engaging, meaningful and accessible experiences for students, teachers, and families. We were fortunate to be able to adapt a few of our programs to be available through online platforms and those programs have received rave reviews. It quickly became apparent that these new tools are going to play an important role in the future of all of our programs. The Director of Education and Family Programs position was created to ensure that all of the current and future Utah Film Center programs that focus on young audiences are consistent, of high quality, are accessible, and meet the needs of our community."
Over the last five years Utah Film Center has received an increased interest in its media literacy programs serving more than 1,330 teachers and reaching more than 56,100 students across Utah. Utah Film Center has set ambitious goals for the next 5 years to expand on the innovative programs created to connect film and media arts for young audiences in Utah.
Julie Gale, Utah Film Center Director of Education, said "I am thrilled to join Utah Film Center's Education Department especially at such a pivotal time for our society to provide thought-provoking, dialogue-generating, engaging programming. Media literacy is a crucial skill that will only grow in importance with the onset of new media, film and gaming opportunities for young people. Through our work, I look forward to providing opportunities to practice critical thinking skills, mechanics of storytelling and ethical content creation, to give rise to more conscious media consumers."
About Julie Gale:
Julie began her career in the Dallas-Fort Worth area at nonprofit arts organizations (Casa Mañana, Theatre Arlington, Texas Nonprofit Theatres, Inc.) as a K-12 arts educator and community outreach coordinator, creating strong community partnerships and arts opportunities for thousands of students and families. In addition, she has served as an Assistant Professor of Theatre and Film at Tarrant County College in Fort Worth. Julie also managed several arts education and outreach programs for the College of Humanities while at Tarrant County College, serving over 15,000 students annually. Since relocating to Utah in 2016, Julie served as a Program Experience Manager at Western Governors University (WGU), where she led multiple projects improving the student experience at the university. She also led initiatives to advance equity and create an inclusive culture for students in the College of Health Professions in all 50 states.
Julie holds a BFA in Theatre from Texas State University-San Marcos and an MFA in Theatre from the University of Iowa. She lives in the SLC area with her spouse, Nathan and their two daughters. Julie loves movies and considers the BBC's 7 Up Series and Stephen Spielberg's Empire of the Sun as formative film experiences in her life.